2021-06-04 14:15:08
News 2021.06 - Retrofit-Kits Brushless Motors
The brushless motors for all HALLING models!
The small but powerful 0816-D brushless motor ETH-816-D has so far been successfully used in the V2 and V3 series of the Vario- drives. Now, in just a few steps, it is possible to equip almost every HALLING model with this quiet, low-speed runner!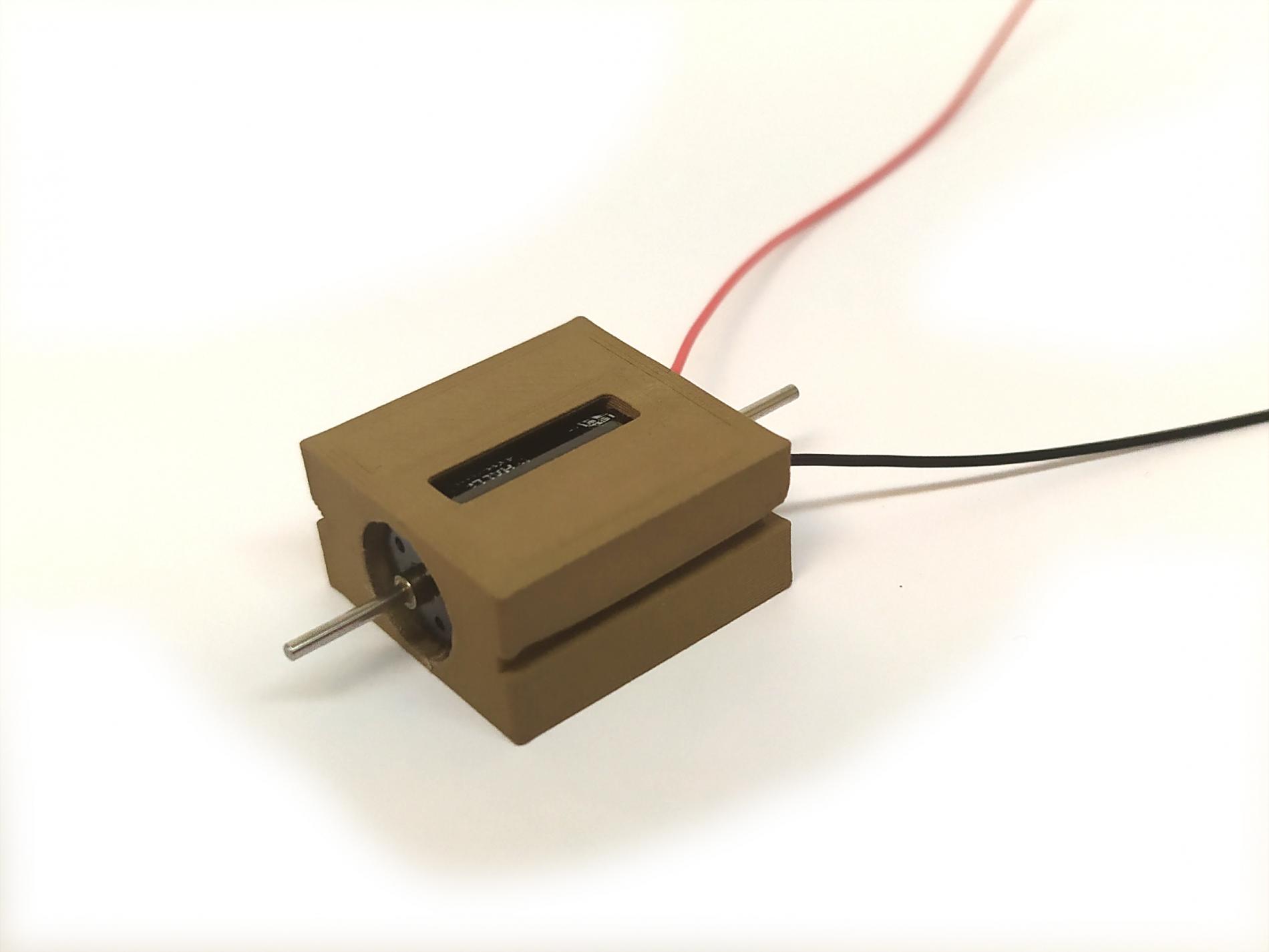 ETH-MUB
The ETH-MUB adapter made of metal-filled plastic fits exactly into the standard motor holder for the classic Mabuchi motor. Due to the high weight of the material used, the installation of an additional weight can usually be dispensed with.

A special adapter (ETH-MGU) is now available for the larger and even more powerful 1020 brushless motor (ETH-MGL), which allows the motor to be installed in all chassis with a standard motor shaft. Due to its length, this motor can be installed wherever the standard motor bracket is not yet installed or can be removed.
Since both new motors, in contrast to the Mabuchi motor, are equipped with 1mm motor shafts, HALLING components such as flywheels or worms cannot be attached directly. A range of 1>1.5mm shaft adapters are available to enable its use.
Matching cardan shells with a 1mm bore are available and often enough on their own to give the model excellent running properties.