2022-07-23 07:30:05
News 2022.07 - Models of the CFM Madeira
New Edition of the rack railway on Madeira!
The Caminho de Ferro do Monte (also Comboio do Monte or Elevador do Monte) was the only railway line with passenger service on the island of Madeira (Portugal). The line ran as a rack railway from Pombal station in Funchal to Terreiro da Luta above Monte. The line, built in several sections, had a length of 3.911 km.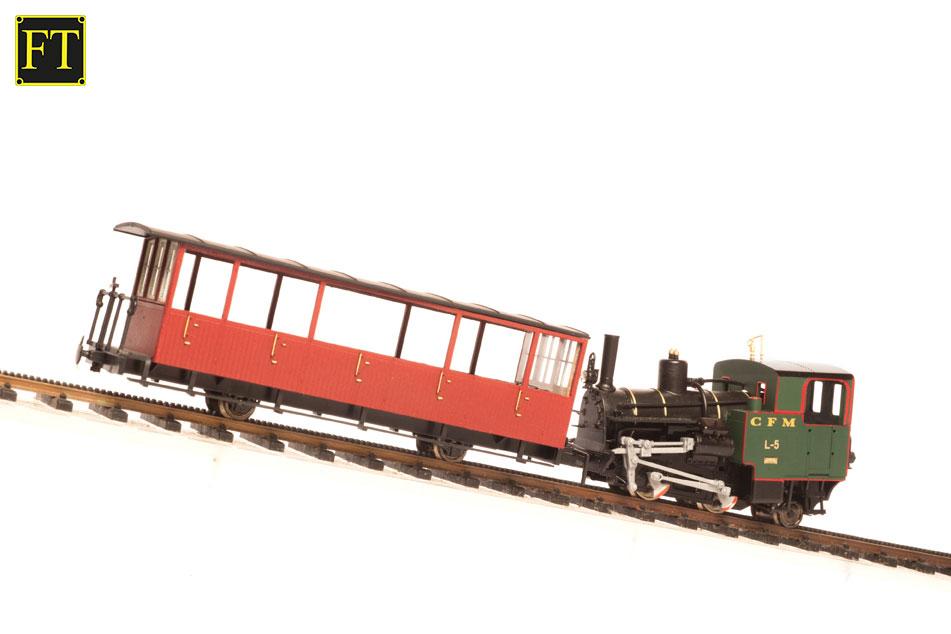 Item No. 9165
Work on the line began on 13 August 1891 and the first section between Pombal and the Levada de Santa Luzia was inaugurated on 16 July 1893. Soon the line began to be extended up to 577m above sea level. On 24 July 1912, the train reached 850m in altitude for the first time.
The company had five locomotives, four built by Maschinenfabrik Esslingen and one by SLM Winterthur. The trains each consisted of a locomotive and a single wagon, which was pushed uphill by the locomotive. When travelling downhill, the weight of the wagon pushed so that there was no need for a coupling.
Locomotive number 5 is now recreated by FERRO-TRAIN in a beautiful and fully drivable model. The starter set also includes an observation car with filigree windows and one metre of track. The CFM models are of course also available individually. For details, please see the order form or the webshop.