2022-06-01 00:45:57
Novelties 2022.06 - The Hanover Tw 130!
The Hanover Tw 130 (ex Tw132) was built in 1900 by van den Zypen & Charlier Cologne and has been lovingly preserved in its last operating condition by Üstra to this day. The models will be presented at the fair Kleine Bahn Ganz Groß 2022 in Hannover/Sehnde. Pre-orders are welcome, as the series is very limited!

We are looking forward to welcoming you soon at the KBGG 2022! As the fair is always very busy, we recommend that you reserve your models now. ATTENTION: we will not be able to bring all the spare parts we have in stock to the fair, so please order your spare parts as soon as possible!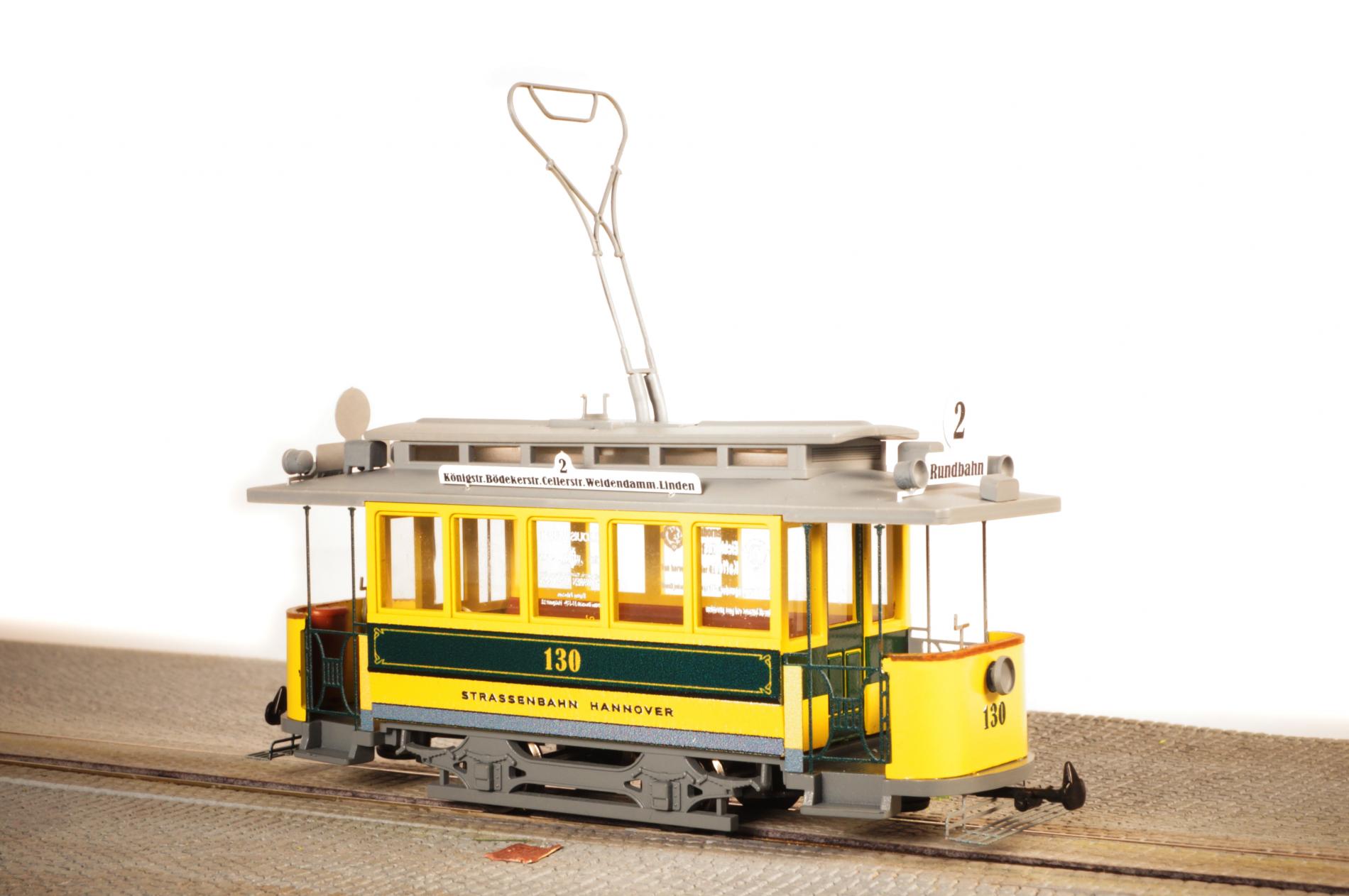 OLD-H30-M
The two-directional railcar, which is over 120 years old, is largely original, even the advertisements for "Eichhorns Kaffee" and court supplier "C. Louis Weber" etched into the glass from the inside have been preserved. Only the side roof panels are not documented in the historical photos, but are mounted on the museum vehicle.
It is one of a series of over 200 cars that were procured for the Hanover tramway at the time. It is currently parked in the old-timer hall with the other historic vehicles. A few years ago, its exterior was conserved for an exhibition when it was on display in the courtyard of the Hanover Historical Museum.
The exceptionally detailed model of the Tw 130 reproduces the many fine characteristics of the prototype meticulously and offers the possibility of a journey through time. Thanks to the very extensive accessory parts, the small tram can be designed both as a historic and as a museum vehicle.