2021-12-17 13:39:56
The next C4
c4 1324 - The next c4 from cbmodels!
The first two models from the young Viennese company cbmodels® enjoyed great popularity. Now and in time for Christmas, the next model in the series comes in a new version. The version with small door windows and full-length oversized windows goes perfectly with the E1 models from HALLING models.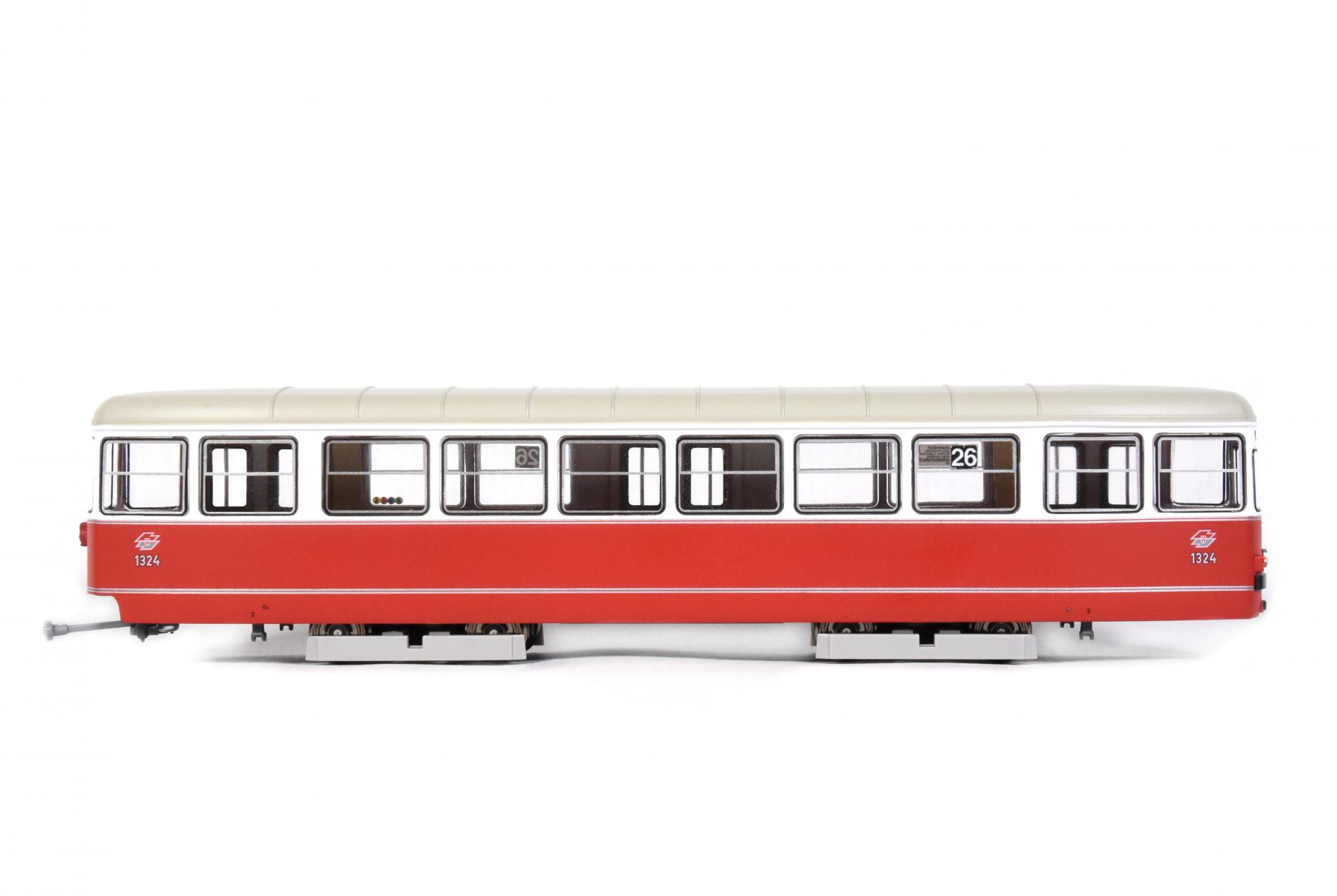 WC4-B24
The model of the large-capacity sidecar is executed as a high-quality painted and printed plastic injection-molded model in the condition from the 2009 revision. It was used on routes 25, 26 and 31, among others.
In response to many requests, decals with numbers and target boards for all three lines are included with the model or can also be purchased individually.

The company cbmodels would like to join the pre-Christmas campaign: The models of the new c4 1324, and the models of the c4 1312 and 1351 will be available until December 24th instead of € 169, offered for € 145,- with a Christmas discount of € 24,-! Caution! Only 150 models of each car number are manufactured and are exclusively sold by HALLING Modelle.