2021-05-18 08:06:51
News 2021.05 - Viennese Ascension
From 1918 to 1928, the deceased in Vienna were also transported by tram in these stylish waggon.
The hearses are based on normal passenger cars (type p) of the city trams and were equipped with "compartments" lying transversely to the direction of travel, painted black and ennobled with a fine golden cross.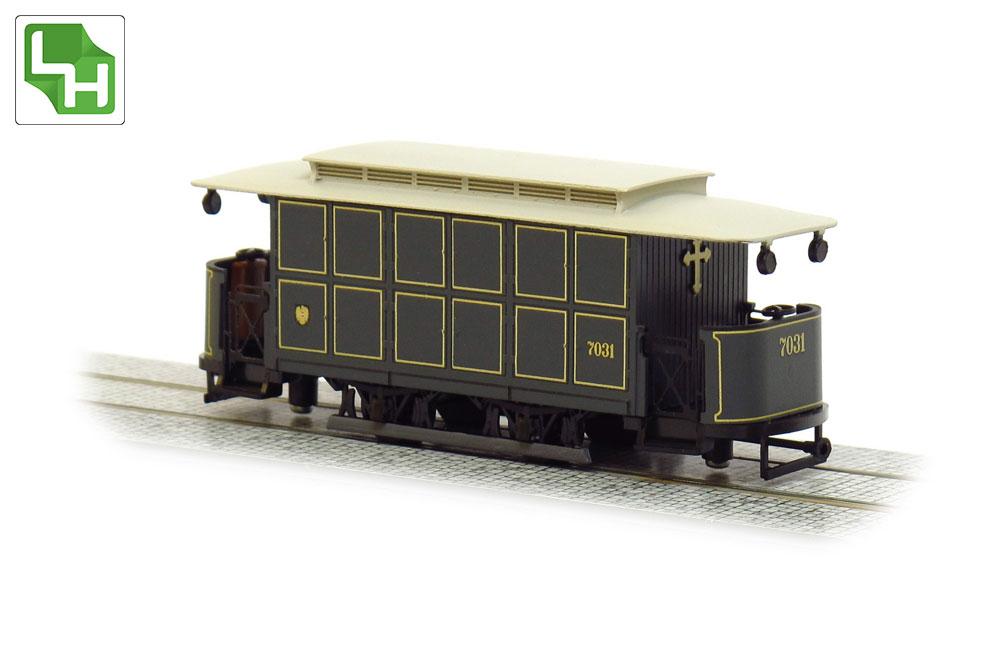 WLB-RIP
It is pure coincidence that the new edition of the popular model is ready in time for Ascension Day, as it offers a grateful opportunity for word play!
During the First World War, the distance from the hospitals in the west of Vienna to the central cemetery at the other end of the city was too great for the starving horses of the Viennese burial services, and roadworthy trucks were called in by the army. The first such lines existed between the large hospitals and Vienna's central cemetery. The "ticket" costed between 370 and 450 crowns and was therefore significantly more expensive than the tariff for upright passengers.
When converted in this way, wagon No. 7031 could hold twelve coffins. These were each pushed into a separate compartment. The funeral tram was pulled by regular red (passenger) railcars. By 1928, over 33,000 deceased had been brought to their final resting place in the unusual means of transport - then the line of the dead was discontinued.