2022-05-14 09:25:49
News 2022.05 - Narrow Gauge Festival 2022
A journey through time on the Mariazell Railway!
On 18 and 19 June 2022, the Narrow Gauge Festival on the Mariazell Railway will once again take place. Under the motto "A journey through time on the Mariazell Railway", guests can expect a great programme all about the Mariazell Railway at several festival locations: guided tours, exhibitions, special nostalgic rides, regional gastronomy and a great children's and family programme.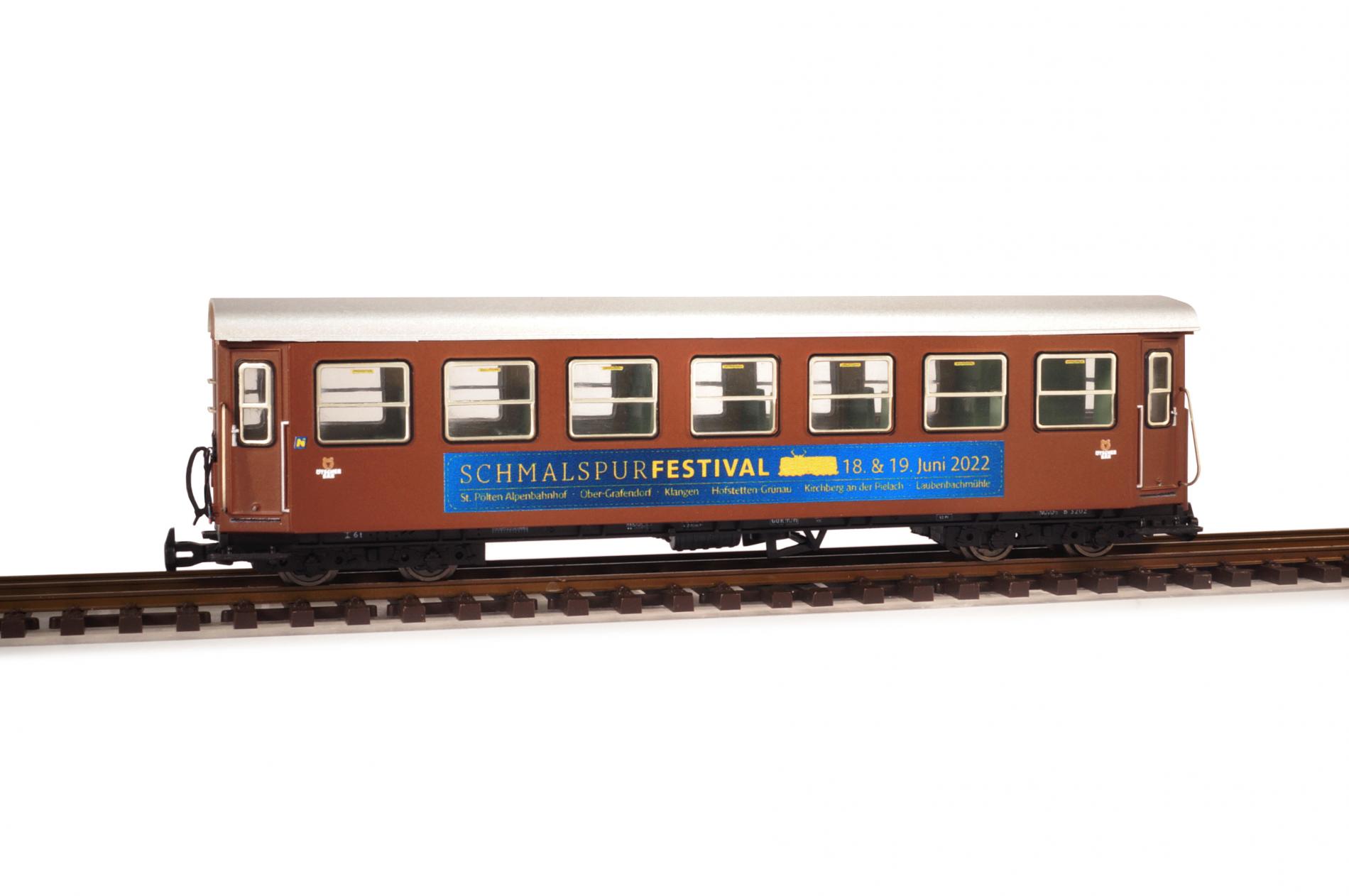 725-602-SF
We are looking forward to welcoming you in the Club Mh6 locomotive depot! All available models will be on offer and advance orders (spare parts, etc.) are gladly accepted already now. The pressure build-up caused by the long anticipation, the festival was postponed twice and is now finally taking place again in its usual size, has produced two corresponding models this time.
A very exclusive and strictly limited model of the NÖVOG 3146 will be available for purchase at the festival. The original car will be decorated on the occasion of the festival and will only be available in the NÖVOG souvenir shop, the Mariazellerbahn model railway museum in Kirchberg and in the Club Mh6 locomotive depot.
For all those who can't wait, there is already a no less limited model of the NÖVOG 3202 "Ötscherbär" with banner on offer, as it would have been originally intended. Since the 3202 only runs with the steam train and the advertising effectiveness of the 3146 is much higher, it was decided at short notice to put banners on the other carriage. The models will be produced in extremely small series of about 60 and 80 pieces respectively. We recommend a quick purchase if you are interested!