2021-11-12 18:36:22
News 2021.11 - New Edition ÖBB 2093
The diesel locomotive of the series ÖBB 2093.01 is unique!
It was built in 1927 by the Grazer Waggonfabrik, is still in use today and has remained a one-off. The new edition of the 2093 initially only includes the popular red-cream ÖBB variant and has been thoroughly revised!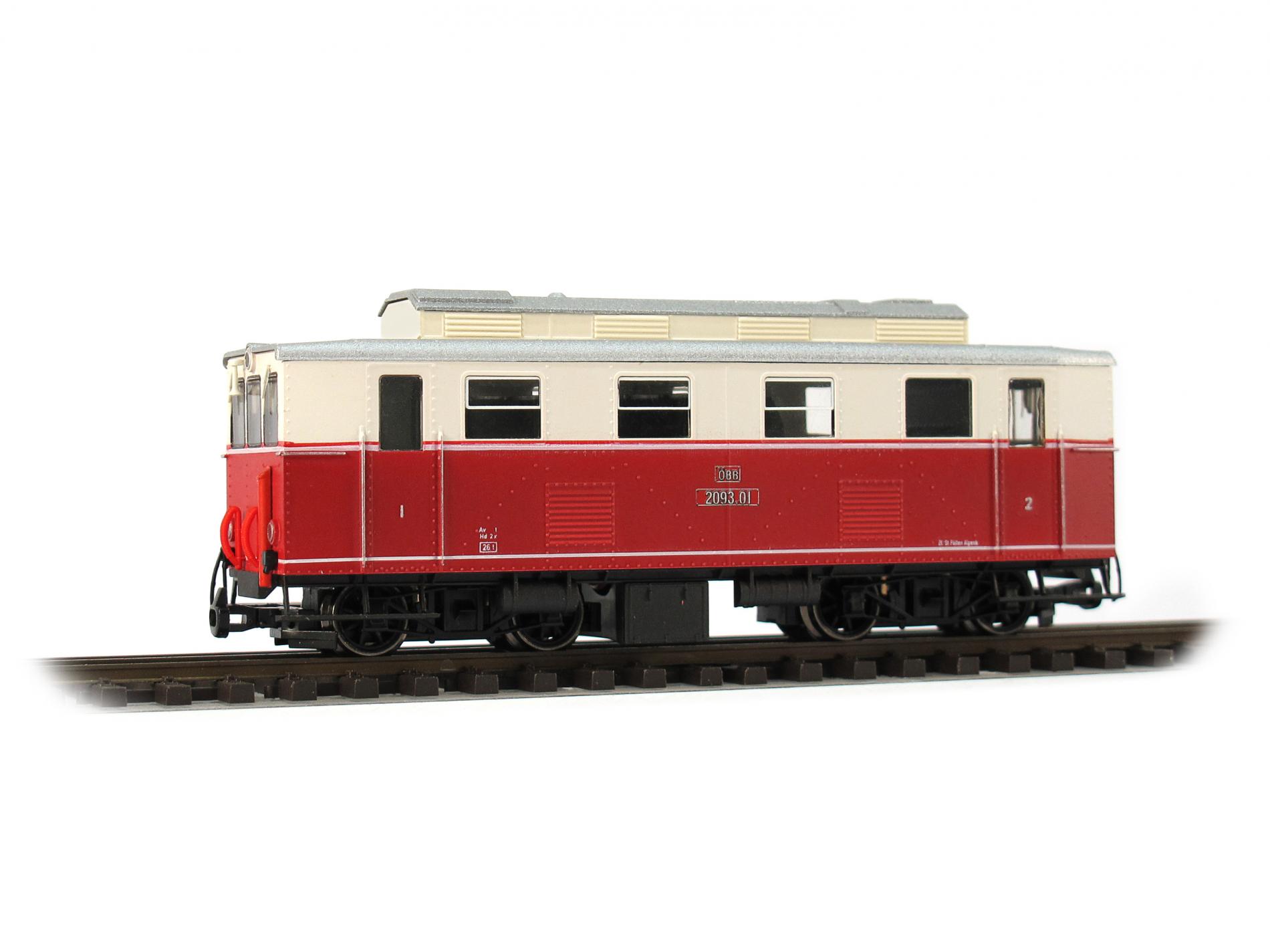 H93-01D
The new drive was equipped with a modern circuit board with innovative three-point LED light and offers a smoother run. The completely redesigned weight block with a dummy motor (!) Also shifts the centre of gravity downwards and thus contributes to an improved driving experience. Thanks to the NEM651 interface and the sound capsule built into the weight block, the models are ideally prepared for sound installation. As with the last new releases from HALLING Modelle, various upgrades are available!
The 2093 was planned as a narrow-gauge counterpart to the BBÖ 2020.01, the first Austrian diesel locomotive, and unfortunately showed the same engine problems in use. In 1947/48, however, the engine and generator were replaced, which at least alleviated the problems. One reason for the long service life of the 2093 was that the 2020.01 that was parked acted as a spare parts dispenser.

The narrow-gauge locomotive was mainly used on the Ybbstalbahn between Waidhofen and Kienberg-Gaming or Ybbsitz. Later she was used for a long time in St. Pölten-Alpenbahnhof in shunting and was finally taken out of service. It has been lovingly restored to its original state for the museum operation on the Ybbstalbahn mountain line.