2022-04-30 01:55:30
News 2022.04 - The ÖBB 2093.001-2
The forgotten ÖBB 2093.001-2!
The diesel locomotive of the series ÖBB 2093.01 is unique! It was built in 1927 by the Grazer Waggonfabrik, is still in service today and remained a unique piece. The narrow gauge locomotive was mainly used on the Ybbstalbahn between Waidhofen and Kienberg-Gaming or Ybbsitz. Later, it was used in shunting at St. Pölten-Alpenbahnhof for a long time and was finally retired. It was lovingly restored to its original condition for museum operation on the Ybbstalbahn mountain line.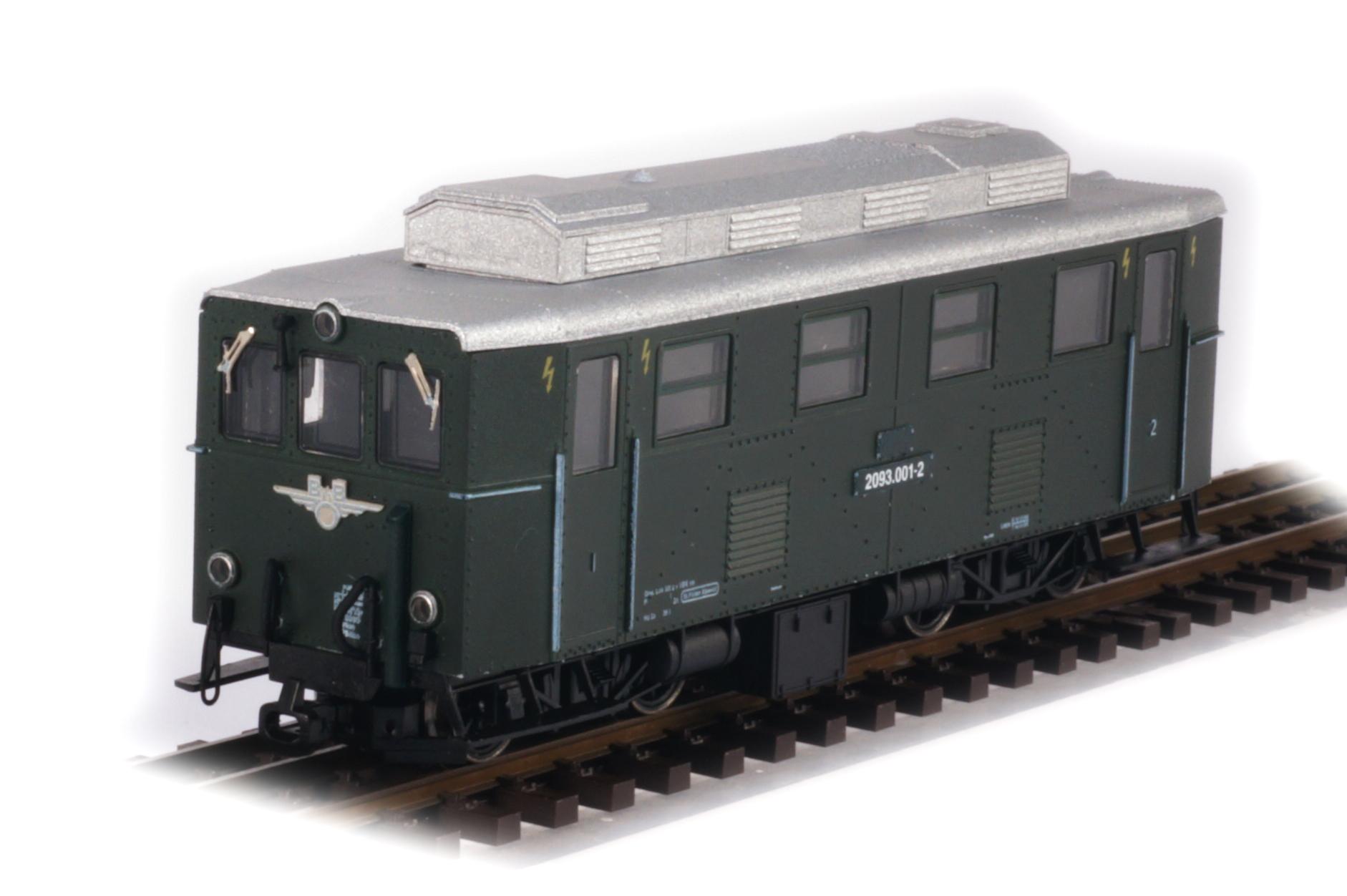 H93-01H
Despite the uniqueness of the great prototype, Leopold Halling made "only" 7 different models. The green version of the ÖBB 2093.01-2 on the Krumpe (Mariazell) was simply overlooked. As a brass model by FERRO-TRAIN, the model has been issued as a small series and one or the other artist has already filled the gap as a handmade model, but now there is the first original HALLING model!
The models of the new 2093 will be delivered with new accessories. Filigree and full-color printed metal scaffolding parts replace the previous plastic parts. The printed locomotive signs on the car body can be exchanged for raised signs and the fine windshield wipers visibly enhance the model. Some parts are included both on the etched sheet and as 3D parts. Decide for yourself if you want the parts on your model to be more three-dimensional or really robust.

Of course, the models are also equipped with the new drive and a contemporary circuit board with innovative three-tip LED light. The newly designed weight block with dummy motor shifts the center of gravity downward, contributing to an improved driving experience. The models are well prepared for sound installation thanks to the NEM651 interface and sound capsule incorporated in the weight block. As with the last new introductions from the house HALLING models are various upgrades to choose from!