2022-01-11 09:14:45
News 2022.01 - Ybbstaler with coat of arms
The eternal Ybbstaler!
The short ÖBB wagon with the number 3246 has a slightly turbulent and thus typically Austrian history. He has experienced a lot and yet never really left his beautiful home, the Ybbstal! When his wheels first travelled the rails of the Ybbstalbahn, it wore classic green and was documented, at least for a time, with the city arms of Lunz am See.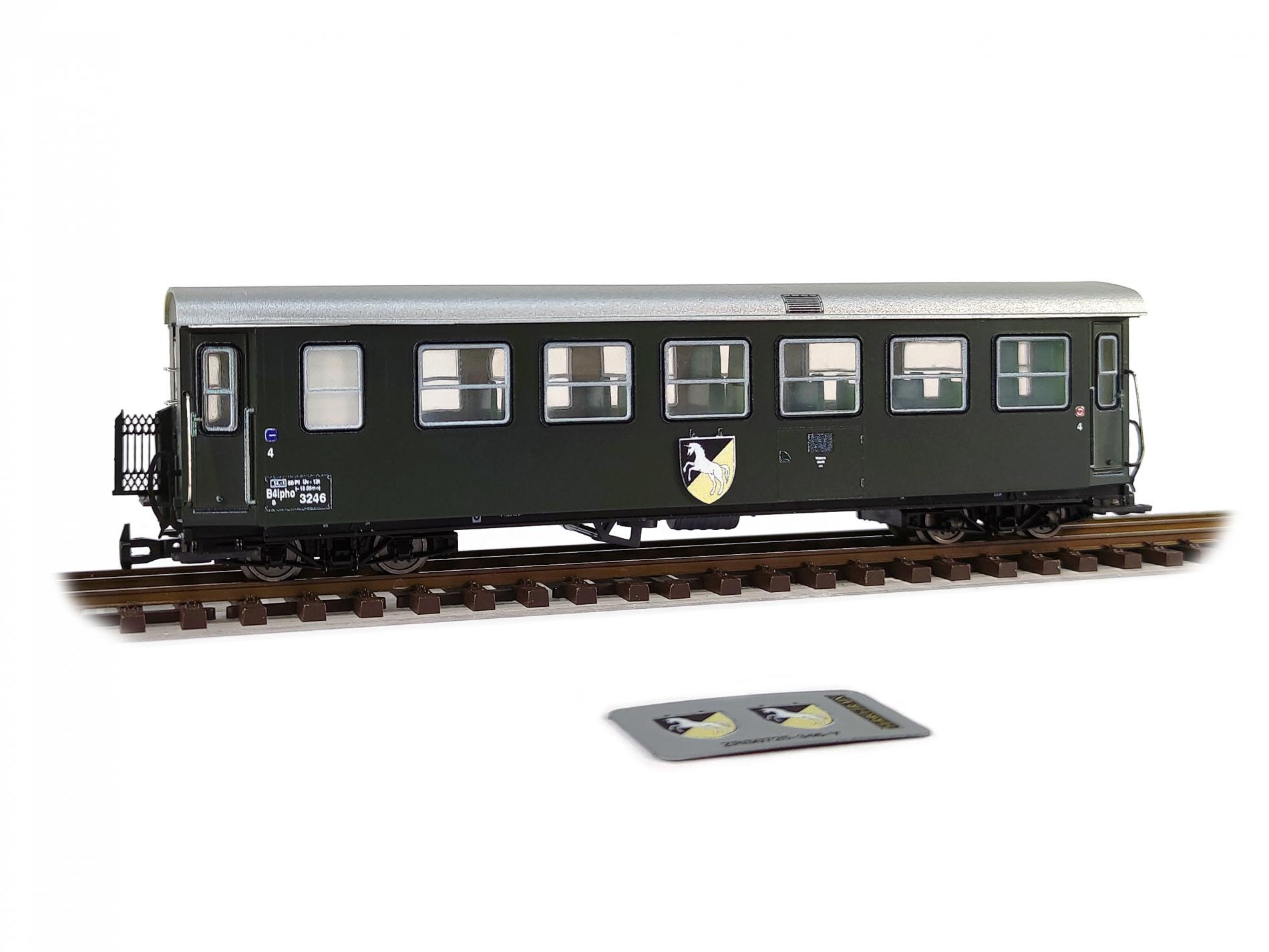 725-346-Y_Wappen
Around a decade and a half later it was processed and Jaffa, at the end of the 1980s, it received its computer number and the beautiful YBBSTALBAHN lettering. At the beginning of the 1990s it was converted into the WR41p / s 5101-3 bar car in the St. Pölten HW and has been preserved as such to this day.
The new model from Stängl Modellbahnen presents itself as a classic green ÖBB wagon, matching the Krimmler wagons from FERRO-TRAIN. The coat of arms can be optionally mounted and is included with the car. The funny Ybbstaler, always ready to joke, have downgraded the car to 4th class. Even this detail can be found on the extraordinary model!