2021-09-04 06:52:23
News 2021.09 - The Ybbstaler!
ÖBB B4iph/s 3200-3246
The new edition of the 3200 carriages in the popular Jaffa colour scheme continues! Now, for the first time, cars from the Ybbstalbahn are available that have never existed as a model before. As with the first cars in the series, these models have also been modelled closely on the originals with great care. Every car can be assigned, every lettering can be traced, and every window pictogram that has fallen off is also missing on the model.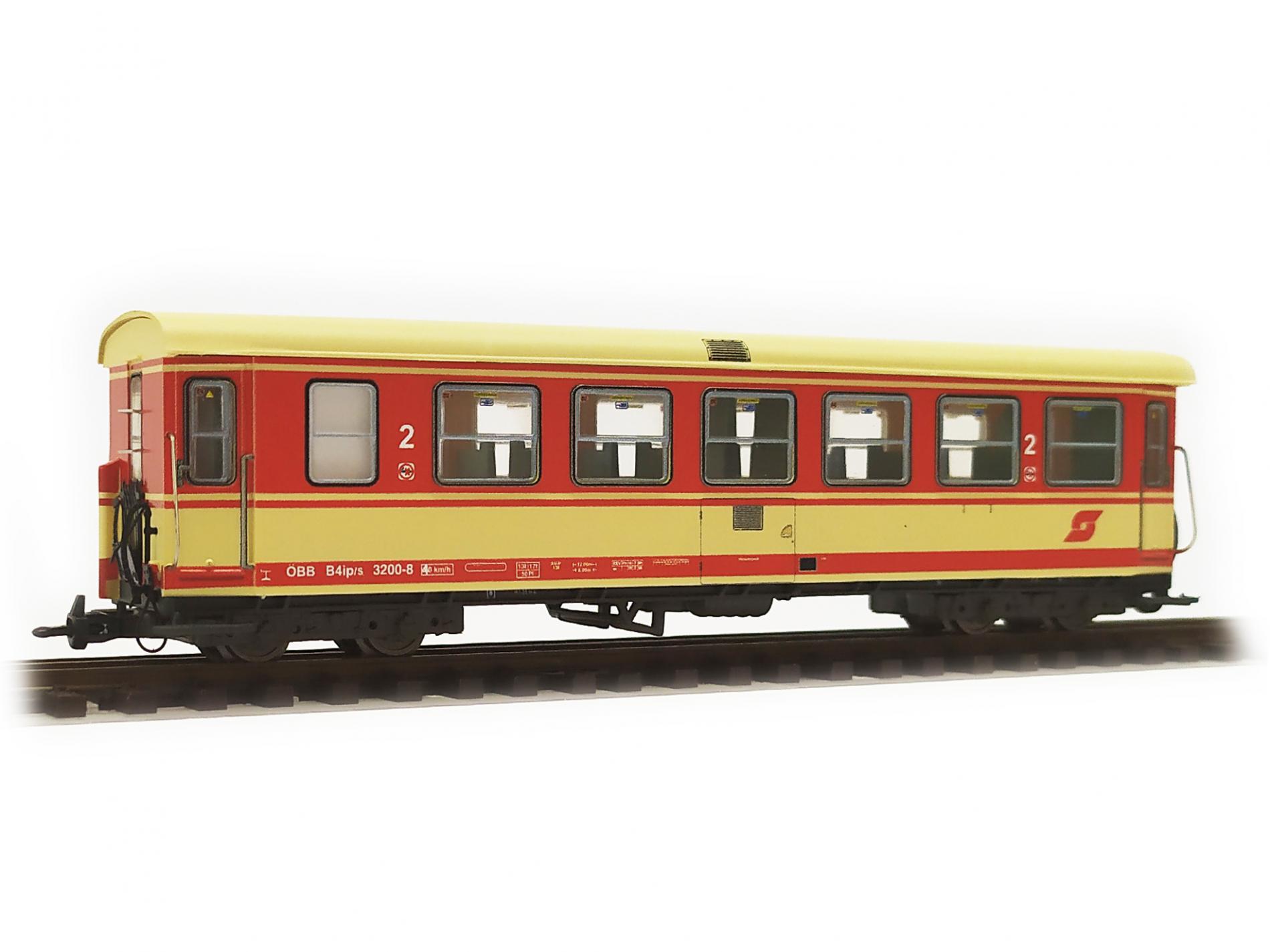 725-500-Y
While the ÖBB B4iph/s 3246-1 with the "YBBSTALBAHN" logo proudly shows its origins, the other two cars were only part-time Ybbstaler. The ÖBB B4iph/s 3200 was in service on the YTB from 1996-1997 and was reset from 60km/h to 40km/h due to a bearing damage. The manual correction with a brush and paint can still be seen well even on the model.

The ÖBB B4iph/s 3241-2 was only one year in support of the Ybbstalbahn. To the best of our knowledge the stationing "St. Pölten" has never been corrected. Like its prototype, the model is not blood orange but traffic red/ivory (Jaffa2) and is the only waggon with a completely red brake housing on the front.

All cars in the new edition are now equipped with filigree and highly detailed metal accessory parts, which are also offered separately as an accessory set for older H0e models.

Like our larger co-suppliers, we, a small family business with production facilities in Vienna, are affected by the turbulent changes on the world market. Purchasing materials and their transport have become drastically more expensive and so we are also forced to adjust our prices accordingly. The price adjustments only affect new productions, models in stock are still available at the old prices. We re-evaluate every model with every edition. As soon as the markets calm down, we will also relax our prices again.
While model railway manufacturers are usually still being supplied with overpriced material, often after a long wait, many decoder manufacturers can no longer produce. At the traditional Viennese company ZIMO, which supplies the majority of our decoders, precautions have been taken and the chips, which are now out of stock, have been stored. Price adjustments and delivery delays will also come here. We ask for your understanding that information about prices and availability of all electronic products is only possible on request until further notice.