2021-10-01 19:26:18
News 2021.10 - Cog Railway Montserrat
La Cremallera de Montserrat!
The new models of the Catalan cog railway are produced by FERRO-TRAIN with four different locomotives and suitable wagons. In addition to a new car, there are also several upgrade options avaliable for the first time, which make the cog railway experience even more impressive.

The Cremallera de Montserrat (Catalan for zipper) is a meter-gauge rack railway in Catalonia. It leads from the Monistrol train station up to the monastery on the Montserrat mountain. With a maximum gradient of 15.6 percent, it overcomes 550 meters in altitude. The railway was opened in 1892 and operated with a total of eight steam locomotives until the 1950s.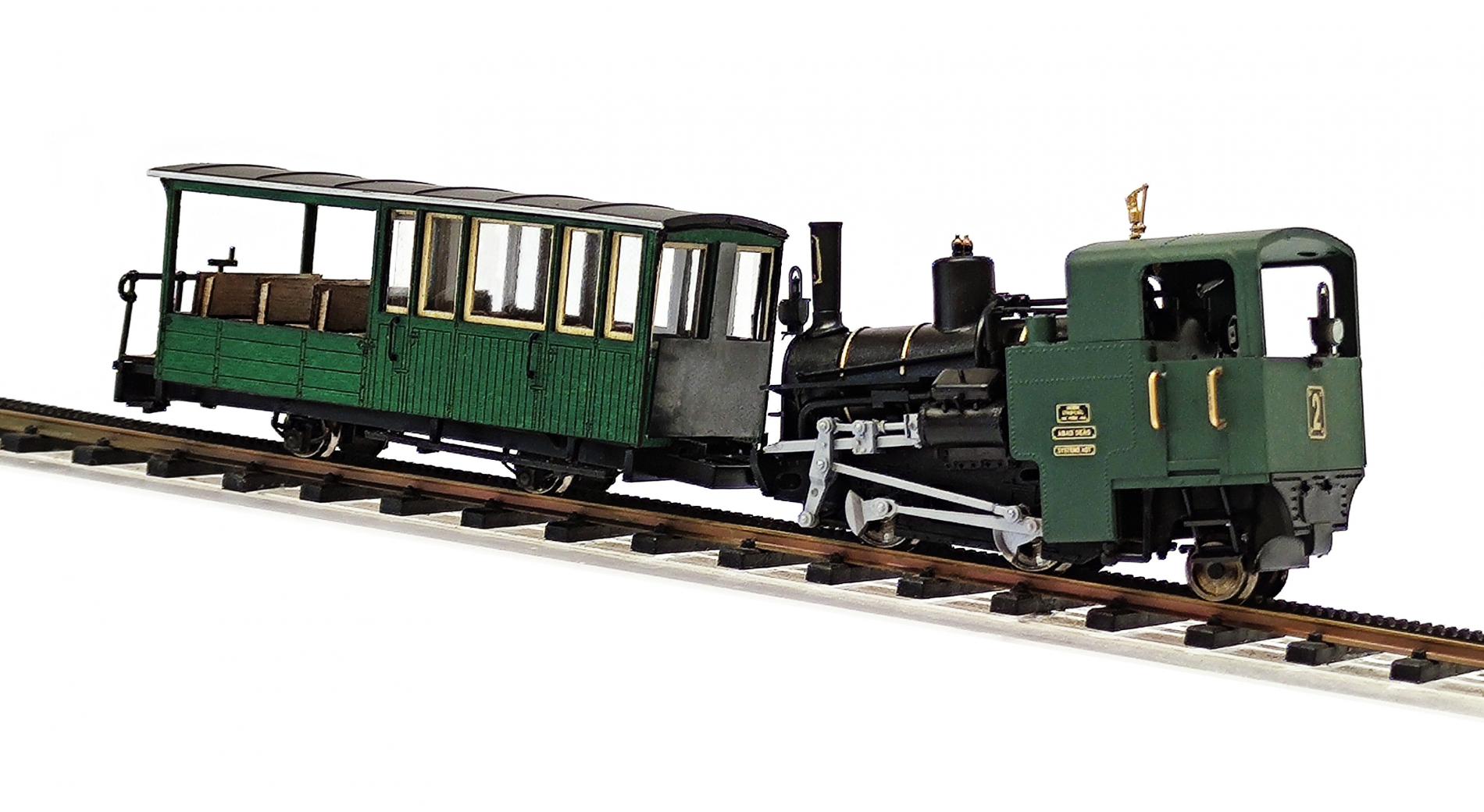 1104-01 / 1080-02
From the 1940s onwards, the company was noticeably worse off financially and a serious accident in 1953 caused the already weak transport figures to fall again noticeably. Due to this accident, the line was closed in May, 1957.
But that was not the end of the picturesque railway! After electrification, it reopened in 2003. For this purpose, five air-conditioned, low-floor electric multiple units of the Stadler GTW type were purchased in Switzerland. They offer a maximum of 200 passengers a good view of the surrounding area through the large panoramic windows.

A museum has been set up in the former Monistrol-Vila valley station. Severel of the original steam locomotives have survived to this day. The machines number 1 to 4 are of the same type as the old steam locomotives of the Austrian rack railways. Even the blueprints for the two- and four-axle wagons seem to have been adopted.

The new models of the Catalan rack railway are therefore based on the popular FERRO-TRAIN models and have been adapted to the new models with great attention to detail. Starter sets are offered, each with a locomotive, a car of your choice and a meter of track. Adapted for the Cremallera de Montserrat, the half-open wagon is also being offered in a pure wood look for the first time. It can also be used as an extension of your own private cog railway route.

The cog railway models from FERRO-TRAIN are constantly being developed. There is now not only a simple digital upgrade, but also a specially developed bell-armature drive and, if decoder is available, a sound conversion with true-to-original driving noises.