2023-05-21 10:57:19
News 2023.05 - Tramway Pula
A Piece of k.u.k. History!
After the revolution of 1848, Venice was no longer viable as a main war port for the Austrian navy. The choice was between developing Trieste, which already had an efficient commercial port, or the small fishing town of Pola, which at the time had only about 900 inhabitants but an almost perfect natural harbour.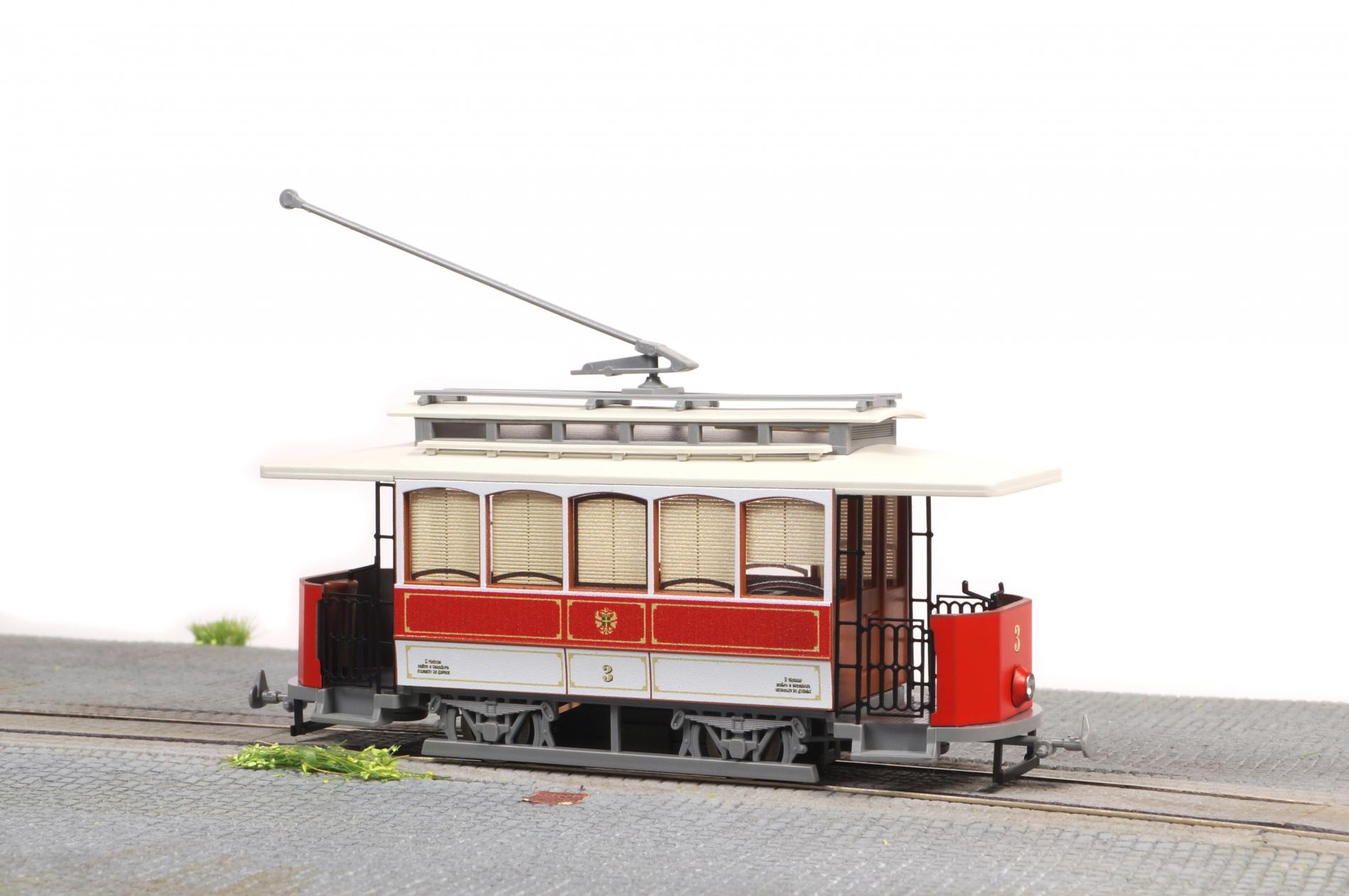 OLD-PL1-M
Emperor Franz Joseph I knew the "Bay of Pola" and may have personally played an important role in the decision in favour of Pola. In the following years, Pula experienced a boom, which was almost exclusively due to its development into the main Austrian war port: in addition to the shipyard, barracks, hospitals, schools, casino, observatory and railway station, its own standard-gauge electric tramway was opened in 1904.
The vehicles were supplied by the Grazer Waggon und Maschinenfabrik! The tramway was initially very successful and the network was further extended in the years leading up to the First World War, so that the tramway eventually had three lines. After 1918, the tramway was no longer expanded and became increasingly run down and was discontinued in 1934.
The models of railcars 1-3 are produced in highly exclusive small series and are based on the vintage models of company founder Leopold Halling. Whether as a highly detailed floor model for the display case or powered by a reliant Vario-Drive, this model is a piece of k.u.k. history for your home!