2021-08-20 11:47:38
News. 2021.08 - Tram Rome
Roma 6 Finestrini - The Roman work car 343!
The models of the six-window Roman oldtimer trams from HALLING Modelle include two railcars, two sidecars, a work car and several freight cars. The delivery of the work car and the freight car has already started, the passenger trains will be presented at the Hobby Model Expo in Milan (Novegro) at the end of September. Pre-orders for the models produced in small series are already being accepted.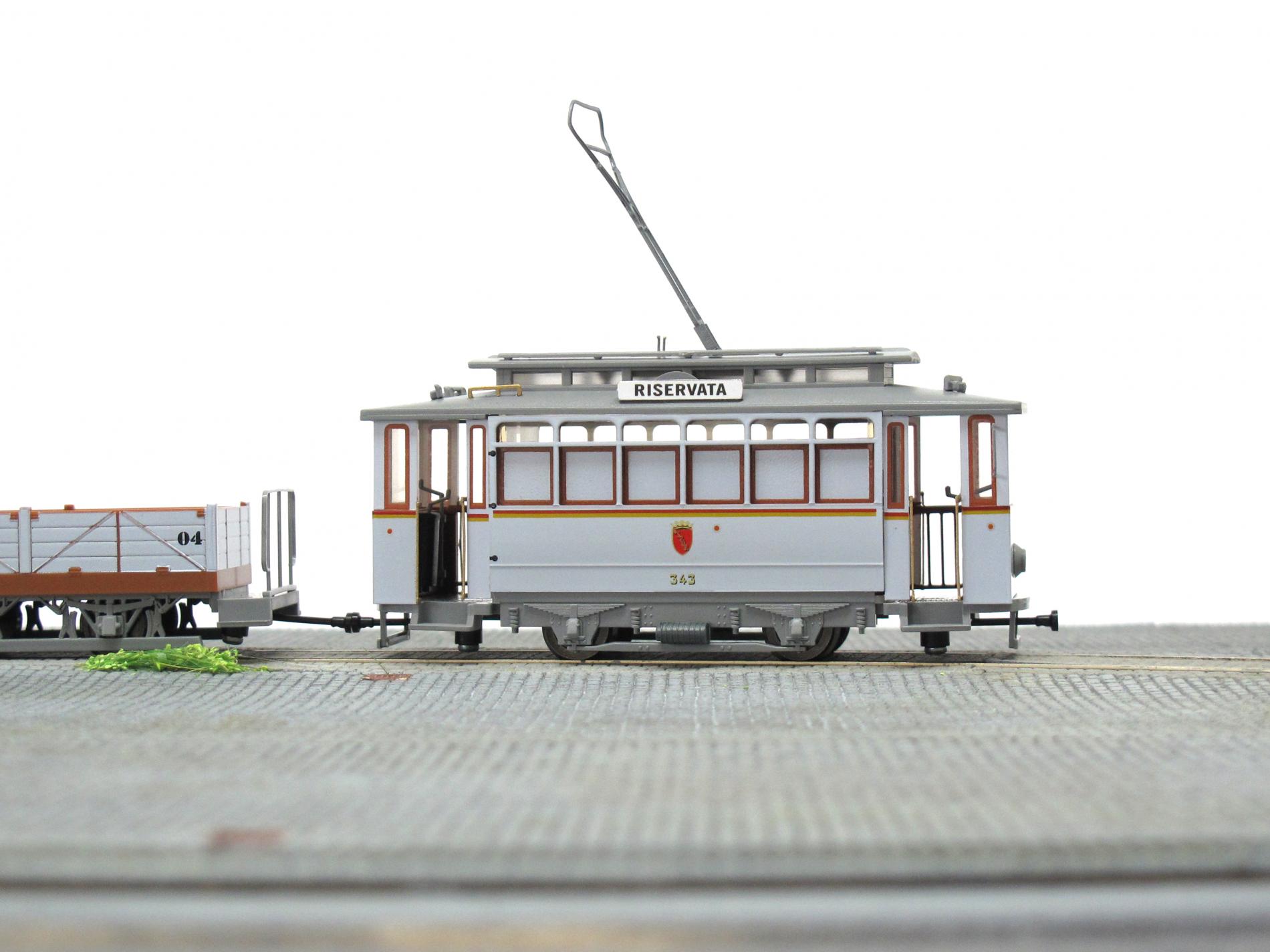 ROM-343-M
The first vehicles of the six-window design were delivered as early as 1911. The main delivery of the railcars was delayed by the First World War. The railcars from number 289, railcars always have odd numbers in Rome, were put into operation between 1919 and 1921. At least two of the railcars were operated as work cars in construction trains with freight wagons.

The sidecar made up the largest group of community supporters in the Eternal City for a long time. They were delivered in several series from different manufacturers from 1914 to 1924. The two-axle vehicles were taken out of service in the early 1960s.

The model of the work car can be perfectly combined with several different trucks. All models of the freight wagons can be coupled and already have a load of fine gravel, which also serves as a weight for driving. Magnetic couplings are avaliable.

In the usual playful way, the models of the Roman Oldtimer Trams are manufactured with great effort in order to go into as many details of the prototypes as possible. Numerous accessories and target signs allow the models to be individually designed.
The completely newly developed, filigree brass pantographs are also offered separately as a kit or ready-made model for upgrading other models.