2021-12-17 13:24:00
H0e Christmas Wagon
The "Christkindl Post Office" in the historic post car!
The FERRO-TRAIN Christmas wagon has meanwhile become a cherished tradition! All the more tragic that it almost didn't happen this year.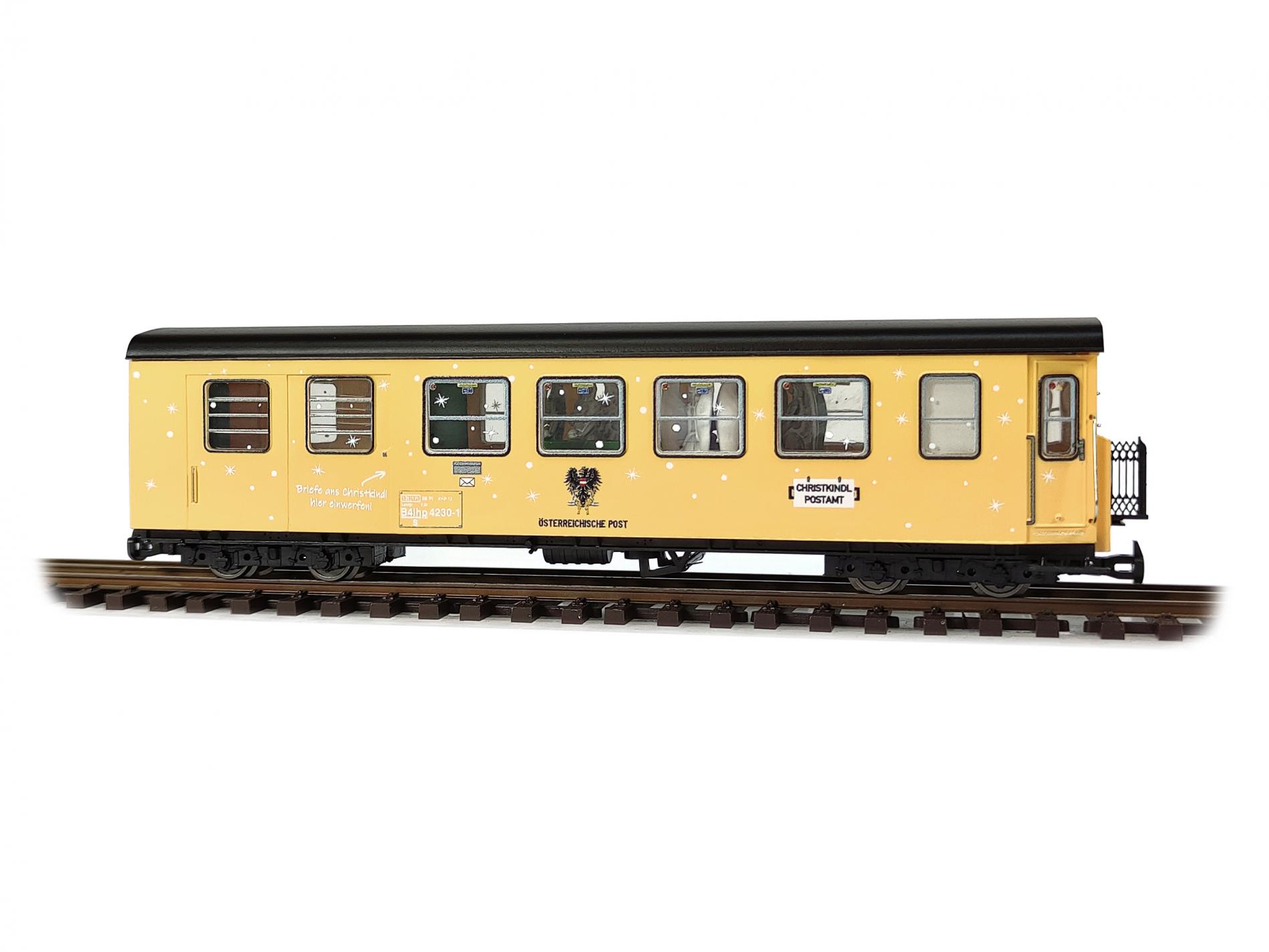 726-630-CP
For weeks here has been no trace of quiet Christmas contemplation and or even jolly and relaxed consumption of mulled wines in the small manufactory on the outskirts of Vienna. Due to delays in the supply chains, two large orders are being completed in addition to the Christmas business and the busy hands are sorting, painting and assembling seven days a week and almost around the clock.
So this year we want to pass on the income from the Christmas wagon to our employees, who have achieved incredible things in the last few weeks, have sacrificed free time and sleep and still manufacture models tirelessly and with joy!
The "Christkindl Post Office" is manufactured on the basis of the H0e BD model by Stängl Modellbahnen, lavishly printed and equipped with a specially developed interior. Inside the trolley, up to 6 individual "Christkinderl" sort the letters and prepare the presents!
We also ask for your understanding that we will close our sales room in the days after Christmas, from December 27th - 31st, and will not be available at all times. The production employees will spend a few quiet days with their loved ones and the administration will spend a few reflective days with the year-end closing and the annual inventory. Orders are still being processed, but there may be delays. In the New Year we will be fully at your disposal once again!