2021-07-02 13:56:34
News 2021.07 - Magnetic couplings
Simple, ingenious and cheap! H0e magnetic couplings from € 3.50!
The coupling, especially when moving models on larger systems or with elaborately equipped models, is often a game of patience. Magnetic couplings simplify the procedure enormously and are enjoying growing popularity.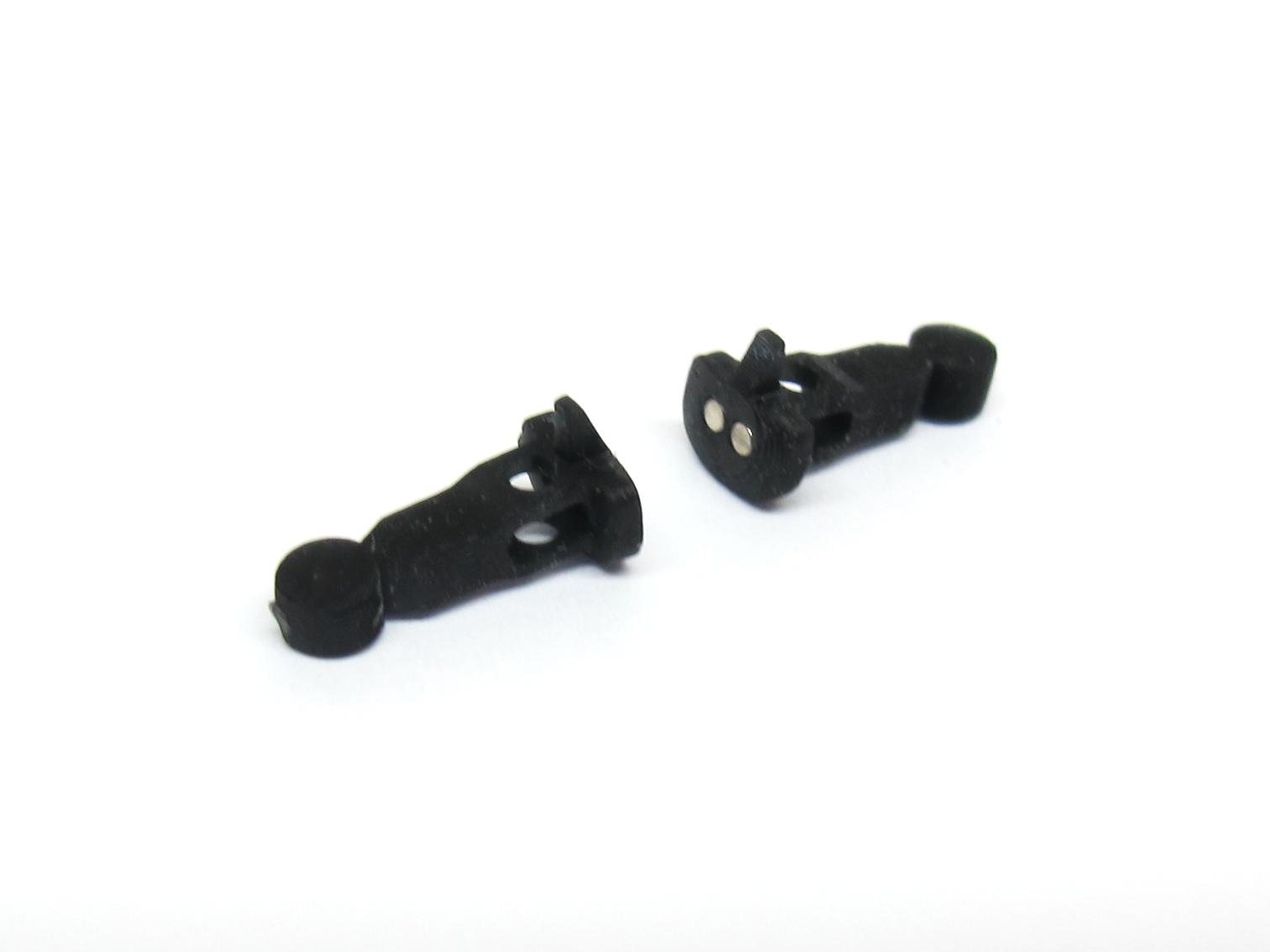 SKP-H0E
The brand new and simply ingenious H0e couplings now enable their use on narrow-gauge systems for the first time. The unique design allows the coupling heads to move freely in standard mountings (Ferro-Train, Roco, Liliput, Tiho, ...). This is essential for stable connections in curves and simplifies coupling.
The two micro magnets per coupling head allow direction-independent coupling with impressive power! No matter how around the car is on the track, it couples with any other H0e magnetic coupling. For increased compatibility with models that have not yet been converted, the couplings also have a hook for classic coupling brackets.