2021-04-27 10:03:33
News 2021.02 - The Vienna E1 in Rotterdam
A real Viennese does not go under...
...like the famous Vienna railcar E1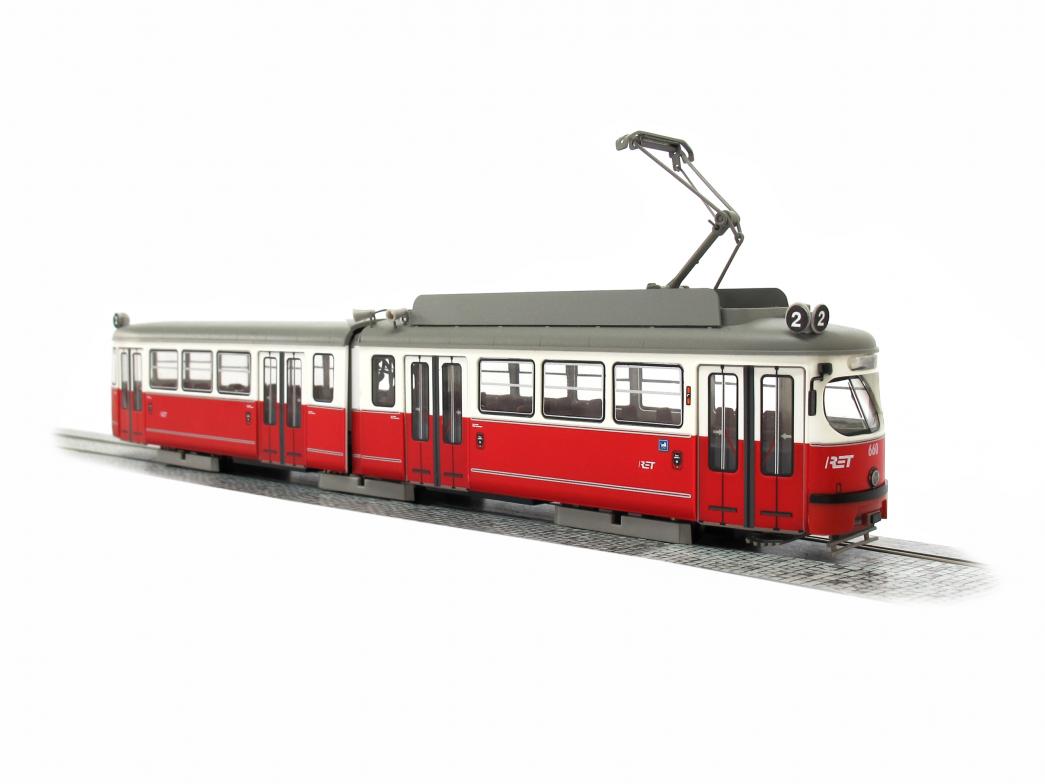 WE1-RET-M
"A real Viennese does not go under!" is also the title of an ORF television series about the fictional working class Sackbauer family at the end of the 1970s. The rumbling electrician Edmund "Mundl" Sackbauer, uniquely embodied by Karl Merkatz, split the nation when it was first broadcast and then became a cult. A not entirely atypical career for a "real Viennese".
By the end of the 1970s, a total of over 300 type E1 railcars were delivered by SGP and Lohner and shaped the cityscape of Vienna for decades. In 2013 it was planned, that the E1 cars would be parked by 2017. Many railcars were parked and sold, but you can still see E1s on the streets of Vienna - real Viennese!

Due to a lack of cars, RET (Rotterdamse Elektrische Tram N.V.) bought 12 Viennese trams in 2001, including 10 E1 and even 2 E as spare parts donors. Between January 2001 and May 2003 they were in use on Line 2. The RET E1 models are manufactured by HALLING Modelle in non-series and, like the Viennese models, are equipped with light and interface (NEM652). On request, it is possible to order the models digitized ex works.