2021-06-07 14:59:05
News 2021.06 - H0e Buffer
"One for all!" One model - eight train stations!
Almost all Austrian narrow-gauge lines have one thing in common: a bumper made of old rail profiles is at their ends! The basic construction is always the same, simple and effective. But every train station has adjusted the buffer a little bit.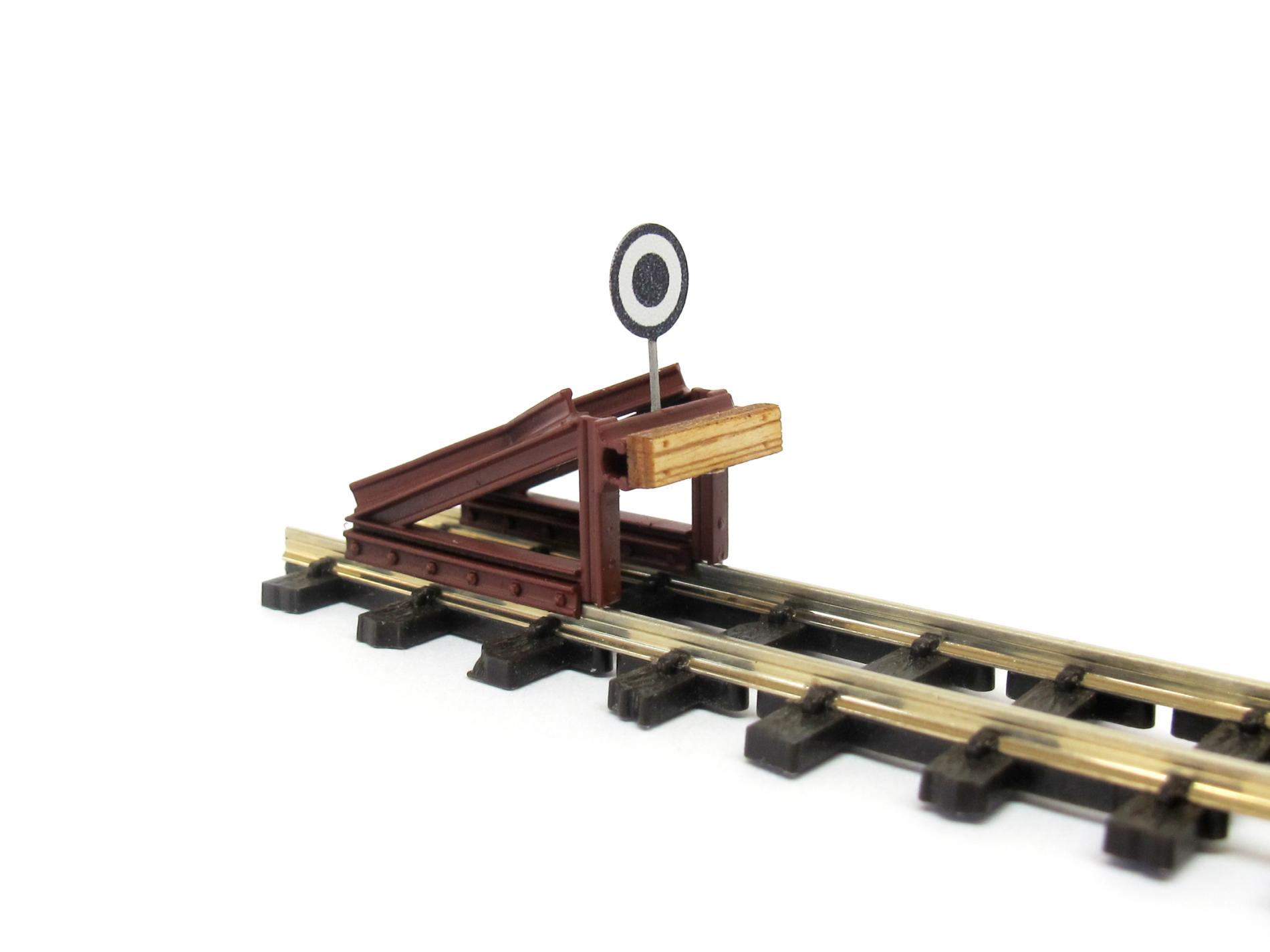 M-258-FM
The extensive research revealed around 10 different versions. The new model of the Austrian narrow-gauge buffer stop is designed in such a way that a wealth of design options can be easily implemented. The different buffer stops are all documented by photos, and we still find more photos.
The model can be clipped onto standard rails (Roco) without tools and pushed into position. To use the model as a buffer stop, it is recommended to fix the model with a drop of superglue.