2023-05-07 14:15:30
News 2023.05 - GT6 and GT8 Essen
The Essen classics in yellow and blue!
The metre-gauge tram has been running in Essen since 1893. Today, it is operated by Ruhrbahn GmbH and still provides local transport in one of Germany's most densely populated cities. The models of the classic yellow-blue GT6 and GT8 still date back to the last edition, but are now complete again and each available with several car numbers!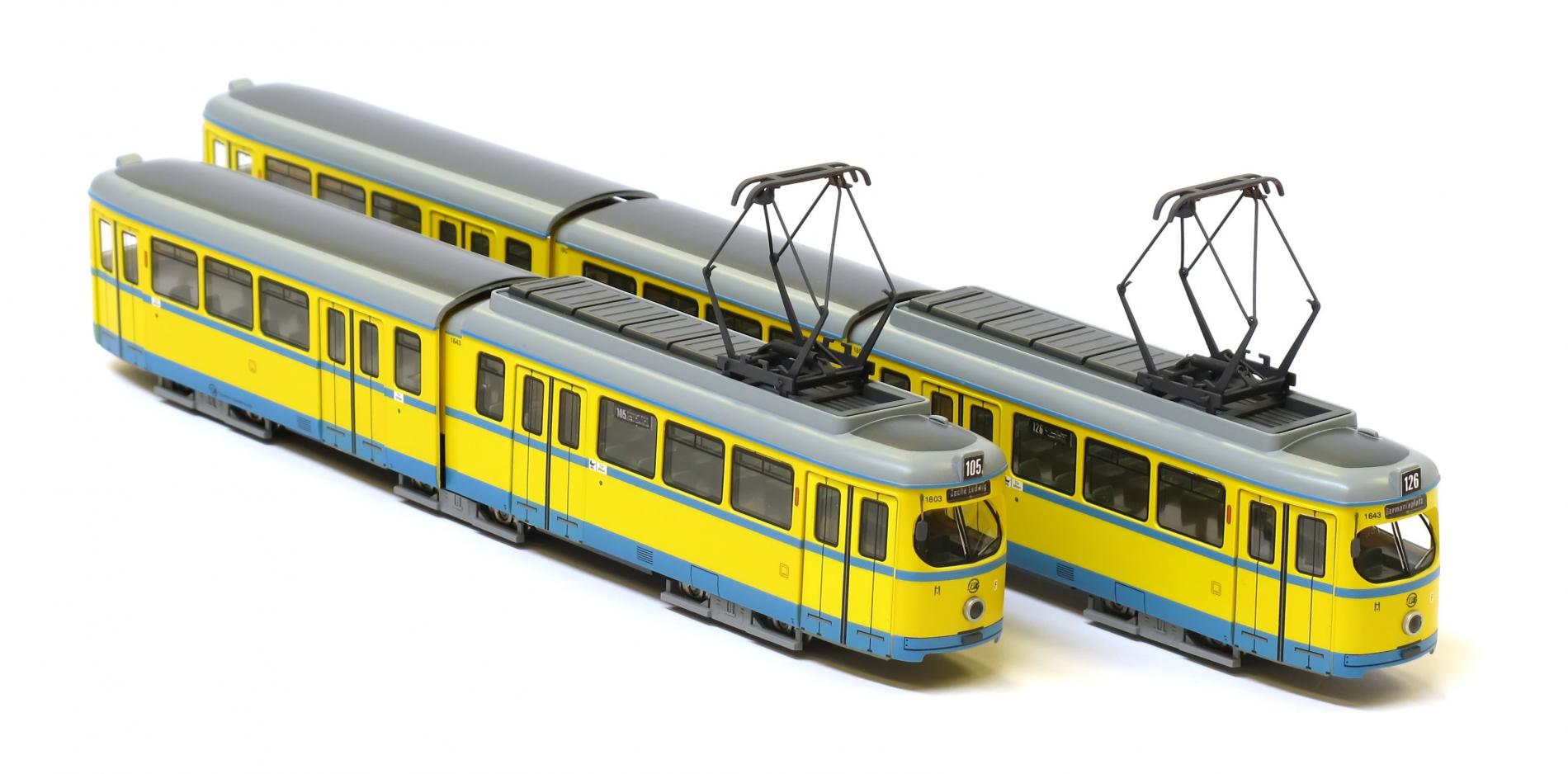 GT6-E43-M / GT8-ES3-M
The classic six-axle articulated railcars (GT6) shaped the cityscape of Essen for decades. At the end of the 1970s and beginning of the 1980s, the majority of the vehicles were extended for capacity reasons and became eight-axle articulated railcars in single-unit design (GT8).