2023-06-05 09:57:53
News 2023.06 - Halberstadt - Green Reko Tramway
The production of this model depends on your assistance!
On the occasion of the Small Railway Very Large 2023, we have produced the museum version of the Reko Tw 29 in very clinical numbers. This was possible because the popular neutral Reko models are currently in post-production and the beige Halberstädter quasi run. The pretty green Reko is unfortunately not so easy to produce.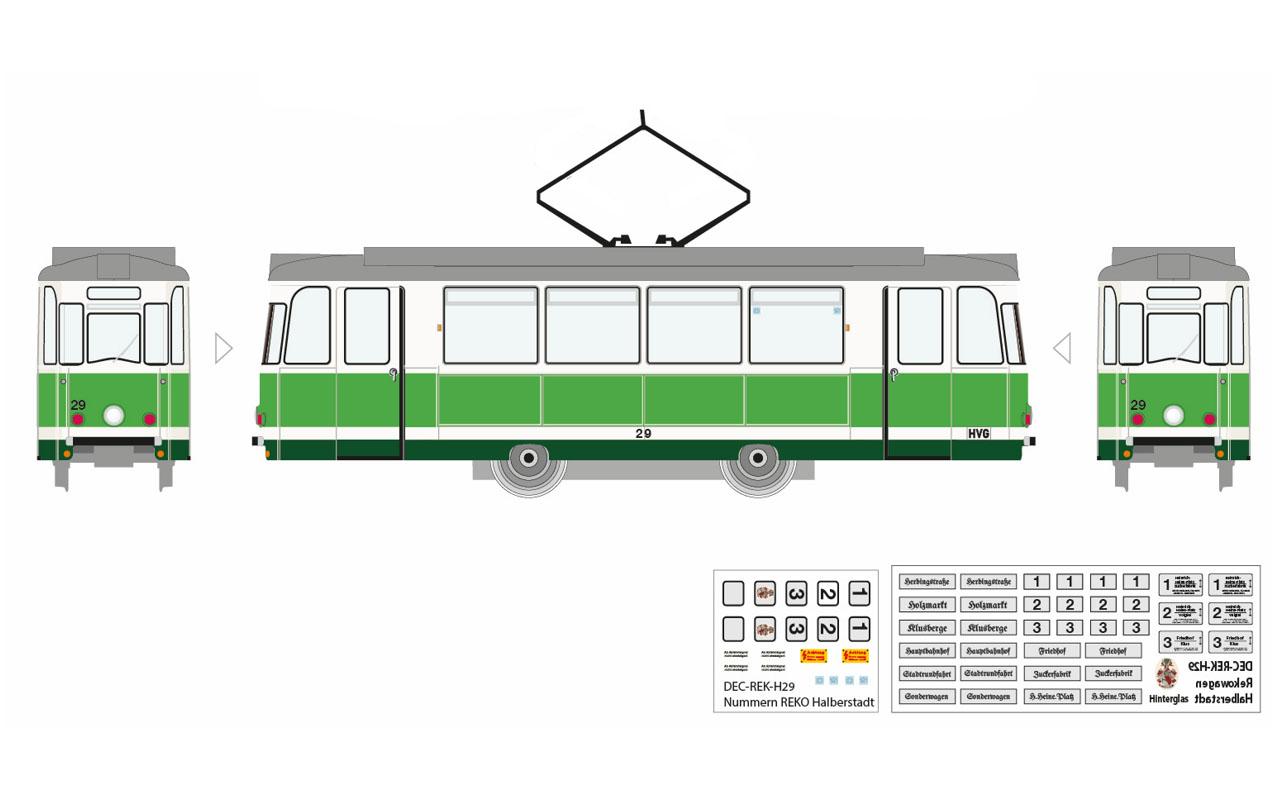 REK-HG9-M
The white base color requires a complete new production run, which can only be realistically priced from 100 pcs. upwards.
This elaborate paint scheme will only be produced from 100 pre-ordered models! Order now! We will let you know in four weeks if we have received the corresponding number of orders and if the variant can be produced!