2022-04-16 08:52:25
News 2022.04 - The Reko Trams Berlin
The last of their kind!
Rekowagen is a term coined in the GDR for two-axle tram vehicles that were rebuilt, which means reconstructed, in the Reichsbahnausbesserungswerk Berlin-Schöneweide. They were delivered in various designs from 1959 to 1975 to the Berlin transport companies in the eastern part of Berlin (BVG-Ost) and to other transport companies in the GDR.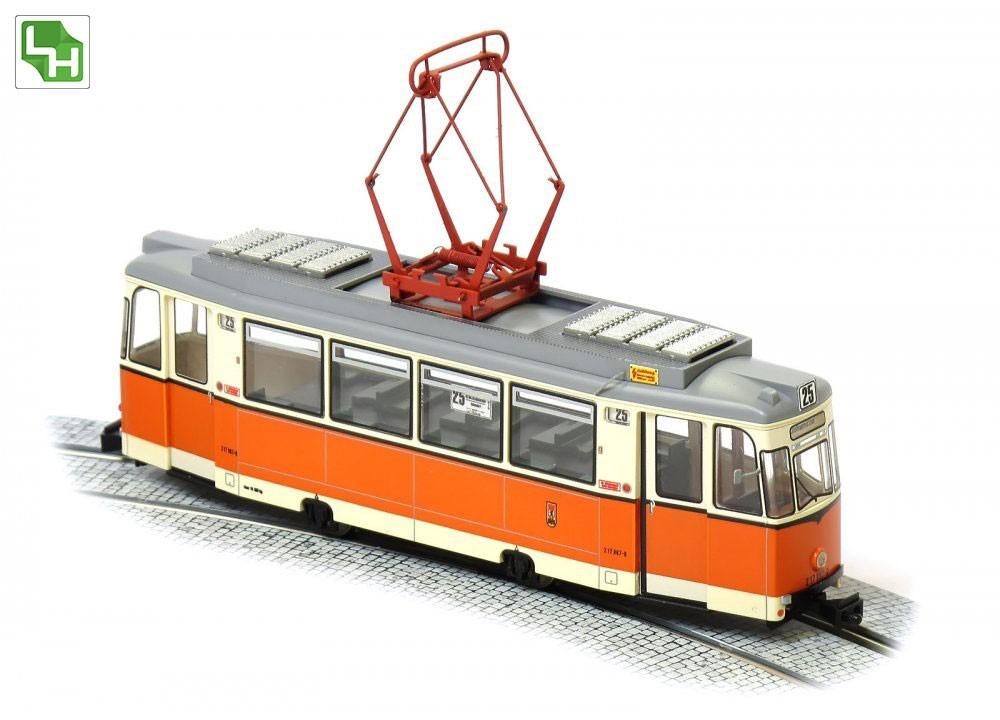 REK-BE7-M
The Reko Trams have been manufactured by HALLING Modelle for almost as long and currently, the last orange Reko Trams have just been assembled. They are therefore the last of their kind and deserve the limelight one more time. Who wants again, who has not yet? Who knows when we will be able to reissue the orange Reko Trams?

Fortunately, a small series of Flexity Berlin will be produced again in the next few weeks to mark the 231st Flexity for Berlin! In addition to the limited 231st with special livery, there will be small numbers of the classic vehicles - pre-orders are highly recommended!