2022-09-23 19:47:50
News 2022.09 - Club Mh6 Wasserwagen 1
The Wasserwagen 1 of Club Mh6!
In the course of the nostalgic operation of the Mariazell Railway, the three-axle water wagon 1 of the Mh6 club went into service in 2020. Although the water wagon is not a historic freight wagon, it is used to transport the Mh 6's feed water from Laubenbachmühle - sometimes even from Mariazell - to Obergrafendorf as scheduled. The use of the much "softer" water is very advantageous for reducing limescale deposits in the boiler.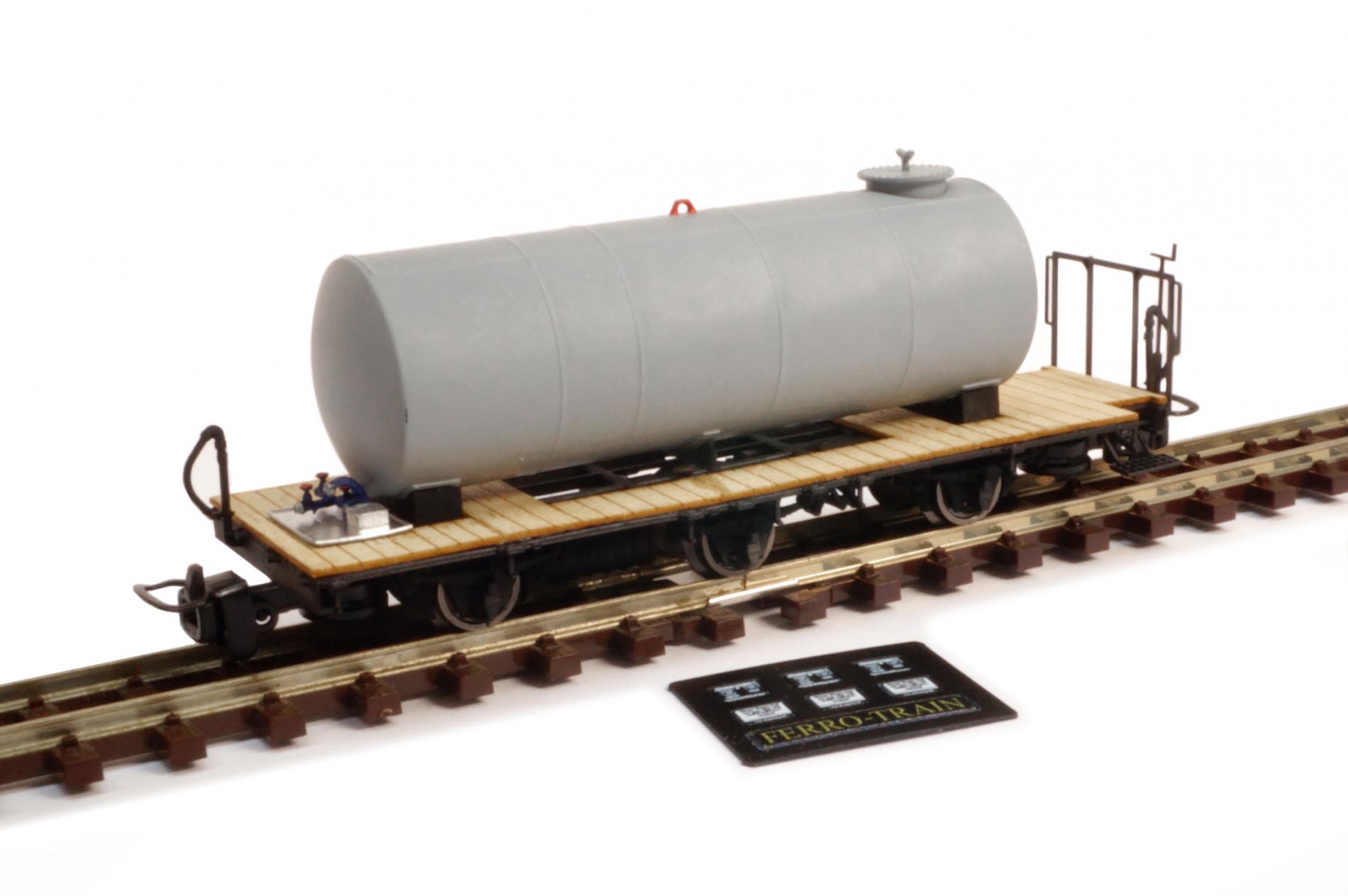 811-W01
The model of the water wagon 1 is a further development of the popular three-axle ballast wagons, without resorting to a single component of the "old" models. The handmade small series model was created in countless trials to show how far narrow gauge modelling can be pushed when almost all available production techniques are exploited.

The extremely high level of detail and exemplary colouring set the bar very high for future projects. At the same time, the driving characteristics of the model have also been significantly improved compared to the ballast cars. The free wheel is simply amazing and the spring-loaded couplings and movable centre axle allow smooth operation in even the tightest radii.

The model is fully equipped but comes with a small sheet of decals. The 4x3 mm "big" decals were not always attached to the water wagon 1, so you can decide for yourself if you want to attach them.