2022-08-05 22:09:40
News 2022.08 - Feistritztalbahn
Fitting for the start of the Feistritztalbahn season!
The romantic narrow-gauge railway is now running again with its colourful trains through the lush green landscape of Styria. This train is just as colourful, even though somewhat smaller, as it travels through your H0e layout, extending the perfect summer day on one of the few railway lines that takes you back to an earlier era, when life was more leisurely and peaceful.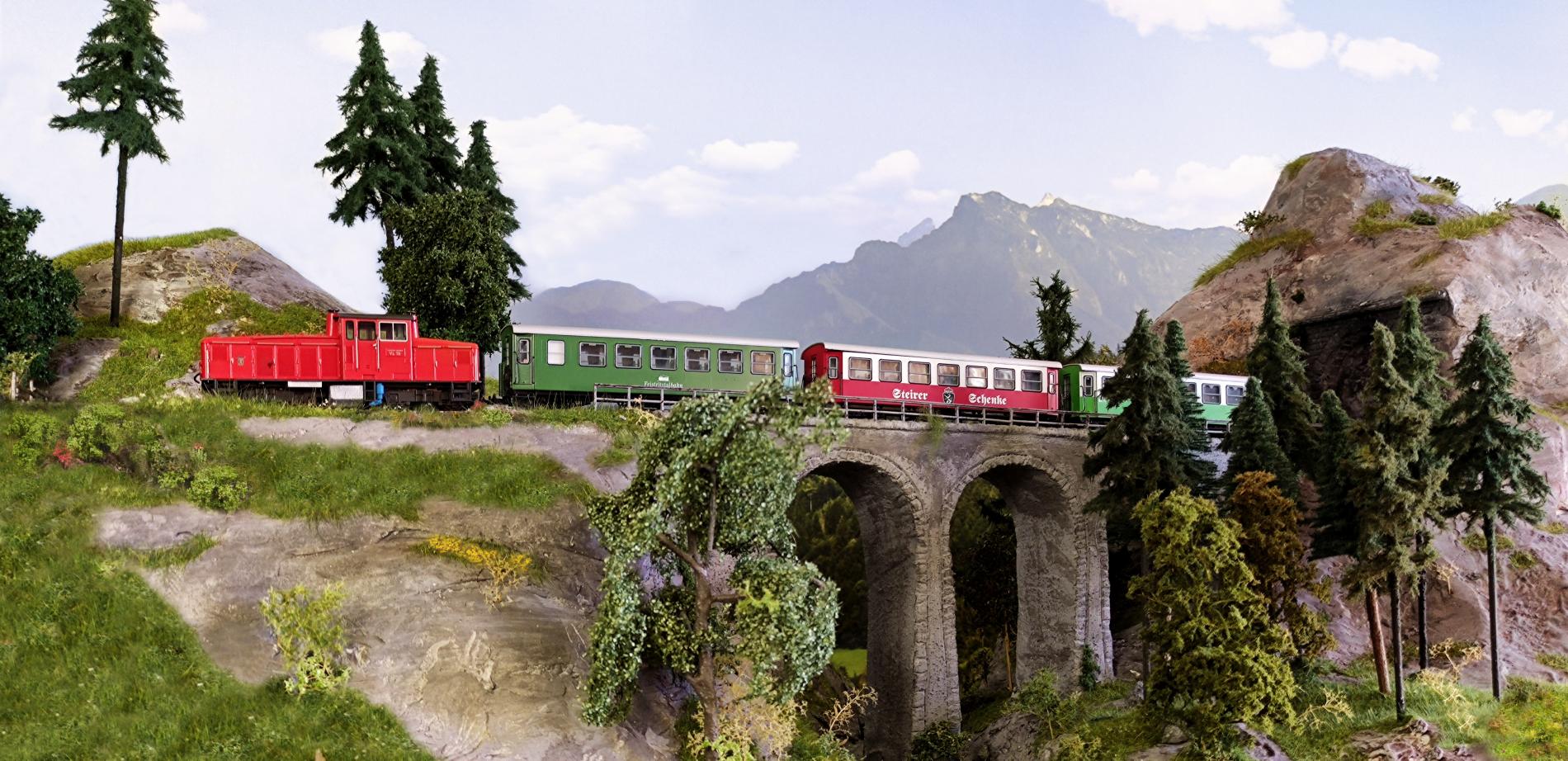 Feistritztalbahn
On 06th of August 2022, it starts again! The Feistritztalbahn rolls into a new season. For technical reasons, only the section Birkfeld - Koglhof will be operated.
Details about the driving days and times can be found here!
to the homepage of the Feistritztalbahn
Find out more about the models in our web shop!