2021-11-27 13:38:40
The locomotives Breitenau und Hochlantsch
The new edition 2021 of the sought after models continues!
H0e LüP 7 cm with light, decoder and sound!
The green models from Era I of the Breitenauer Railway also bring more innovations than should fit into this small, almost delicate machine! In addition to smooth driving characteristics, the new coreless drive creates plenty of space for model updates!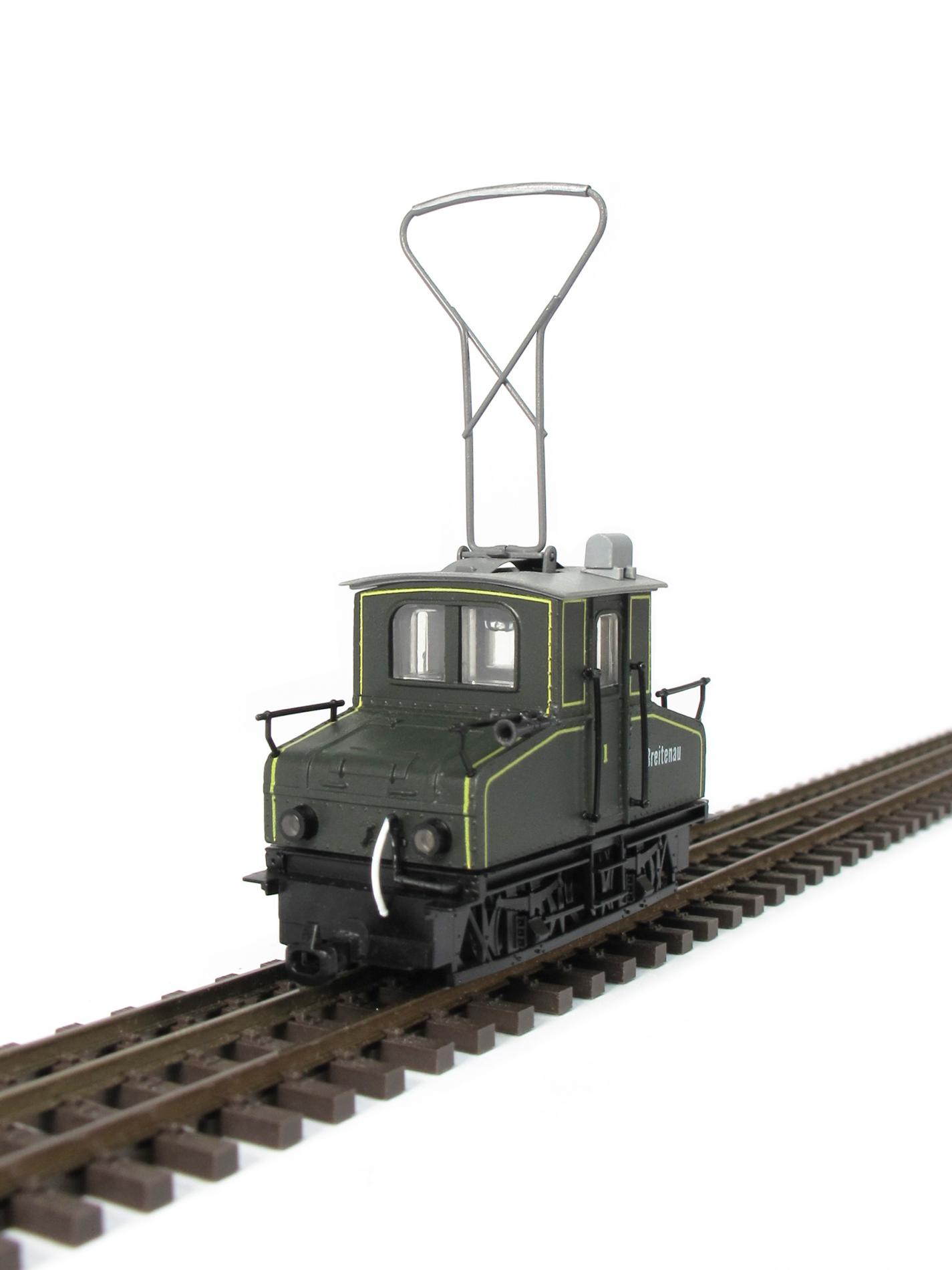 MIX-101
The new circuit board not only offers alternating light for the first time, but also the possibility of simply digitizing the small machine or even equipping it with sound. The loudspeaker is firmly connected to the new design weight block that fills the entire interior.
Even if the inner values are already convincing, the almost two decades old model has been given a comprehensive overhaul. The finely detailed resin body is garnished with new details, such as a new horn and the asymmetrical brake hoses. Last but not least, the models, as well as the separately available exchange drive (item no.: ANT-MIX) are offered with a simple, colored interior, which also provides a place for the train driver (item no.: F-003).
The approximately 11 km long narrow gauge line Mixnitz-St. Erhard was built in 1913 as part of the development of the magnesite deposits in Breitenau am Hochlantsch. So it is hardly surprising that the two green AEG Berlin 600V direct current machines were named that way. The electric locomotives with the Bo wheel arrangement were initially used for the mixed operation of passenger and freight trains. After the passenger traffic was discontinued due to insufficient profitability, the now blue machines "E1" and "E2" were only used for freight traffic, especially for magnesite transport.
Today, the Breitenauer-Bahn is again organizing passenger transport in the form of nostalgic trips in cooperation with the railway owner RHI MAGBESITA.