2023-07-03 11:15:49
News 2023.07 - Swiss Mountain Railway
The observation car with 2 m wheelbase - finally available again!
The Brienz-Rothorn Railway is a narrow-gauge rack railroad (Abt system) in Switzerland, which runs from Brienz to the Brienzer Rothorn. The length of the line is only about 8 km, yet it is one of the most picturesque train rides in Europe.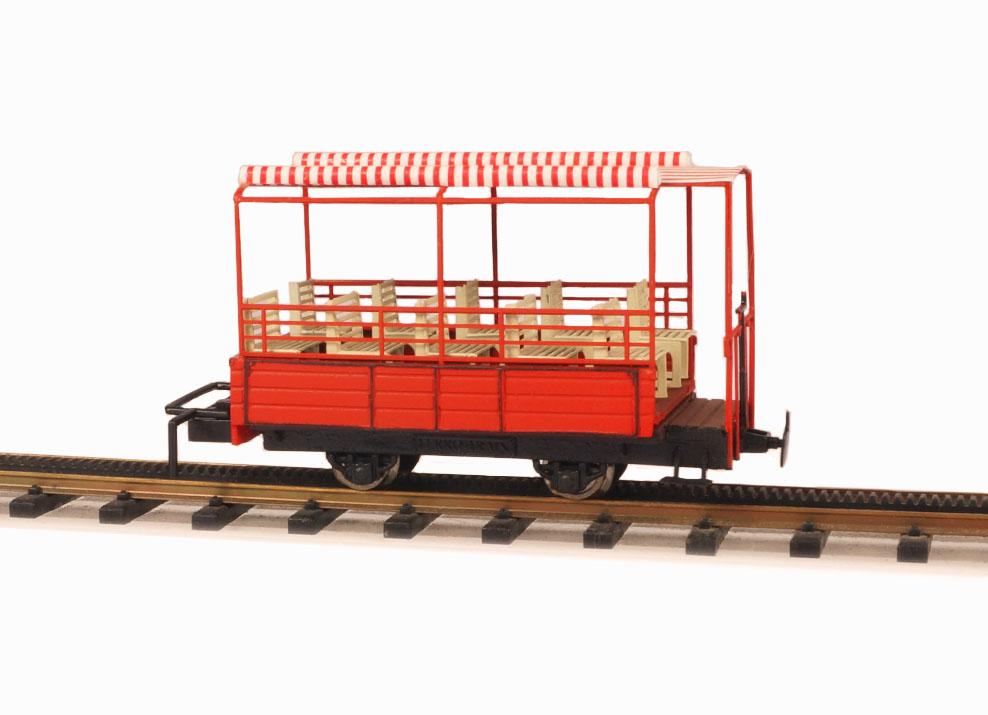 1023-B
FERRO-TRAIN manufactures the BRB's machines 6 and 7, two of the classic observation cars and a small open freight car. The filigree, short observation car is now available again!

The Brienz Rothorn Railway climbs about 1700 meters in altitude at a gradient of up to 25%, first winding through a deciduous forest, which later gives way to a fir forest. Over bridges and through several tunnels it goes to the middle station "Planalp". Here, all steam locomotives fill up with water for the onward journey to the summit. At a maximum speed of 9 km/h you have a good hour to enjoy the unique view of the lake and the alpine panorama!