2022-02-25 14:40:54
News 2022.02 - The Rabensteiner ...
... and Bakery Penzenauer!
The municipality of Rabenstein a.d. Pielach is located in the idyllic Pielach Valley about 35 minutes by train from St.Pölten.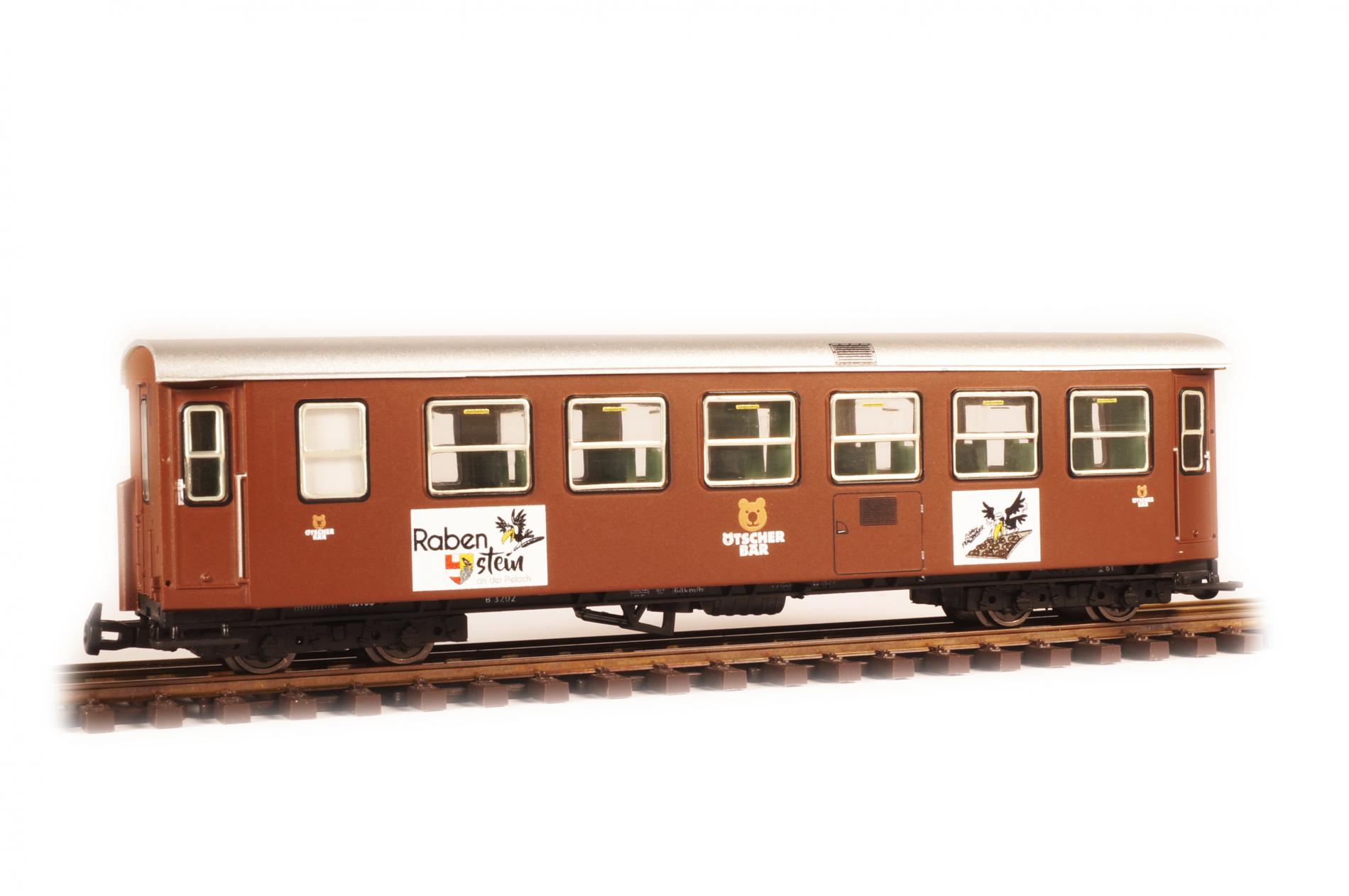 725-602-RA
Rabenstein railway station is the starting and end point of a network of hiking trails covering around 100 km.
To buy provisions or to fortify oneself after a hike, people like to stop at the Penzenauer bakery, which explains the choice of advertisers on the two new small series models from Stängl Modellbahnen.
The two models are design variants of the Ötscherbär 3206 wagon and are only available in extremely limited quantities!