2022-10-14 22:38:14
News 2022.10 - Mariazellerbahn Epoch 5
Model of the BD in Jaffa - available for the first time!
The series of Jaffa models continues! Now that the first wagon models of the MzB are already out of stock, we are pleased to offer a complete train set consisting of three passenger coaches (B) and a matching combined passenger coach with service compartment (BD) for the first time. As is so often the case, the small series models are only available in limited quantities, so better order all four right away!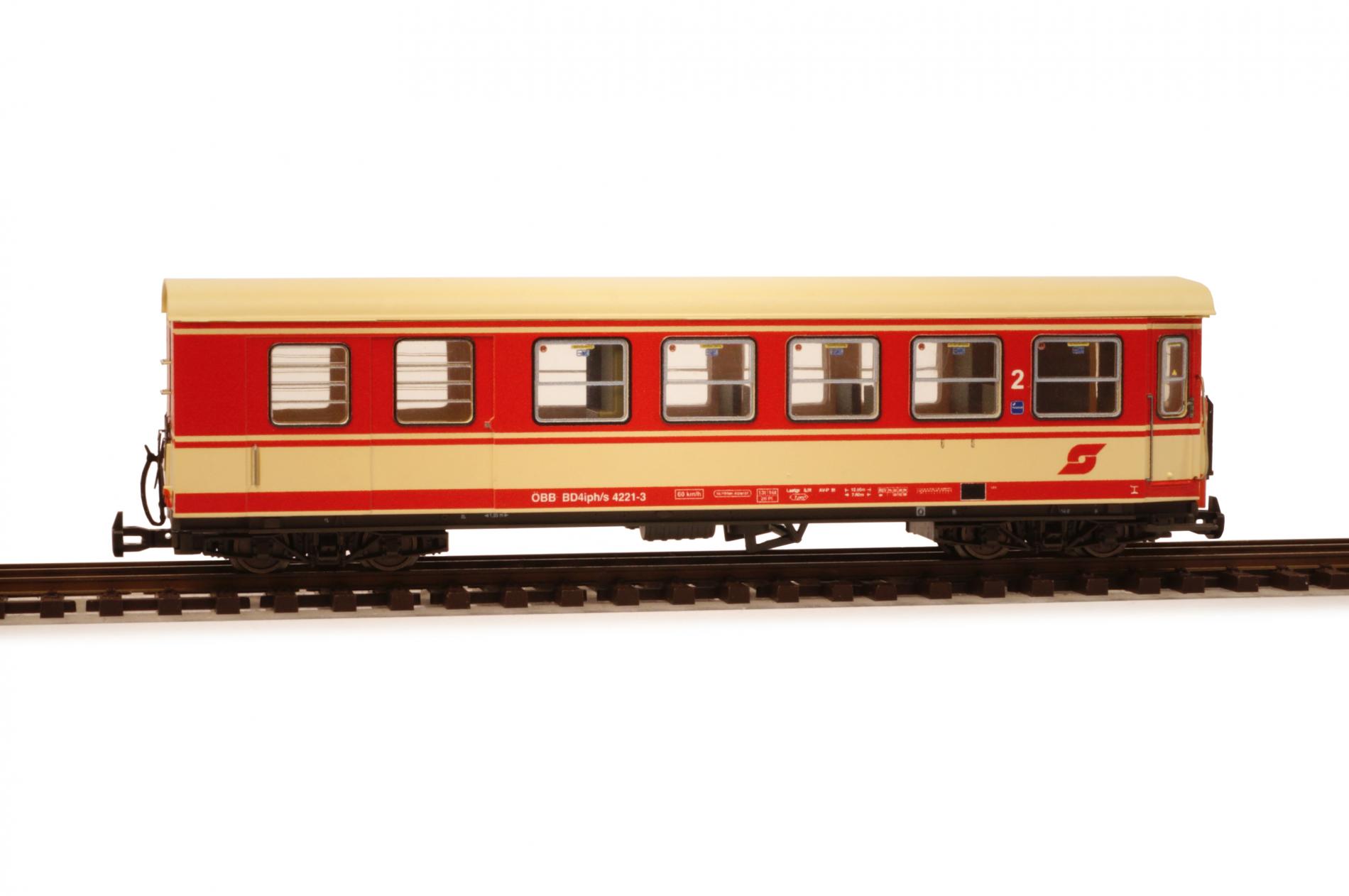 727-521-M
The Jaffa livery was named after the Jaffa Cake, a sponge cake with orange marmalade, which originated in Great Britain. The Jaffa lacquer is emblematic of an entire era in Austrian railway history. It began with the repainting of the first locomotives to the classic blood orange colour scheme in the early 1970s. The wagons were gradually overhauled, repainted, and then wore the much more striking and modern colour scheme until it was replaced by the Valousek design in the 1990s.
For a whole generation, the first railway was Jaffa! Reason enough to resurrect this era and bring it into the next millennium. With the most modern production methods, it has been possible to do justice to the abundance of possible models. Each carriage is unique and has been made exactly according to prototype photos from the corresponding period. The production status of the four new cars is the end of the 1980s. The models therefore now also have a control number, just like their larger prototypes.
Each car is unique! Each of the wagons is a little different from the others. Not only the lettering has been implemented in an exemplary manner, but also the frames and bogies, roofs and the type of Webasto heating have been carefully adapted. The abundance of details, up to faulty stickers in the windows, are adapted on all models of the new 3200 series, but be careful: Each coach number is only available in very limited numbers! The production plan foresees more than 20 different models from all stages of the wagons' life, so there is hardly any possibility for a new edition if a wagon number should be sold out.