2022-11-25 22:32:26
News 2022.11 - Pinzgauer Lokalbahn
A Pinzgauer in the Zillertal!
Since May 2021, round timber has been loaded from standard-gauge wagons onto narrow-gauge wagons of the Zillertal Railway at Jenbach station in Tyrol. The wood is transported to Fügen to Binderholz and processed there. By connecting Binderholz to the narrow-gauge railway, it has been possible to drastically reduce truck traffic in the Zillertal and revive freight transport on the Zillertal Railway. Reason enough to celebrate this with some models!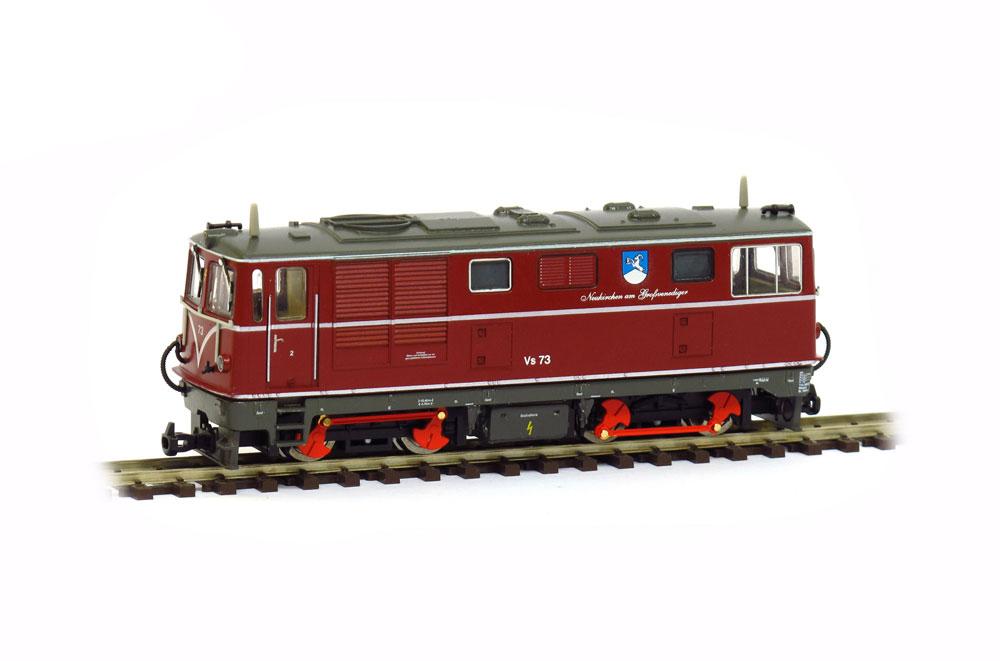 205-703-C
The powerful "Ruby Red Pinzgauer" Vs73 has been doing duty on the Zillertal Railway since the beginning of 2022 and actively supports freight transport! Whether in the prototypical version or with special print" Neunkirchen am Großvenediger greets the ZILLERTALBAHN", both models are now available!